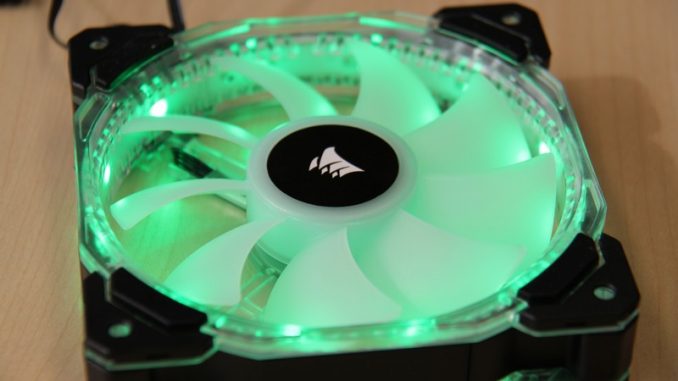 Today I will taking a quick look at the Corsair HD120 RGB LED 120mm fan, and seeing what differentiates the HD120 from it's competitors.

Combining excellent airflow, low-noise operation and stunning RGB lighting, the CORSAIR SP120 RGB and HD120 RGB range of fans allow your PC to run cool, but look hot. SP120 RGB fans utilize ultra-thin frosted fan blades and four hub-mounted RGB LEDs to offer stunning illumination, while HD120 RGB triples the lighting with 12 independent LEDs fitted into the fan's frame.

Whichever you choose, the result is bright, beautiful lighting in a wide range of colors and in a variety of unique lighting modes, all powered by a three function controller that lets you choose the pattern, color or transition speed of lighting effects. SP120 RGB LED fans run at 1,400RPM via a 3-pin fan connector, while HD120 RGB fans offer greater customization thanks to 4-pin PWM control, speeds of 800-1,725RPM and vibration dampening rubber corners. CORSAIR RGB fans – Performance Illuminated.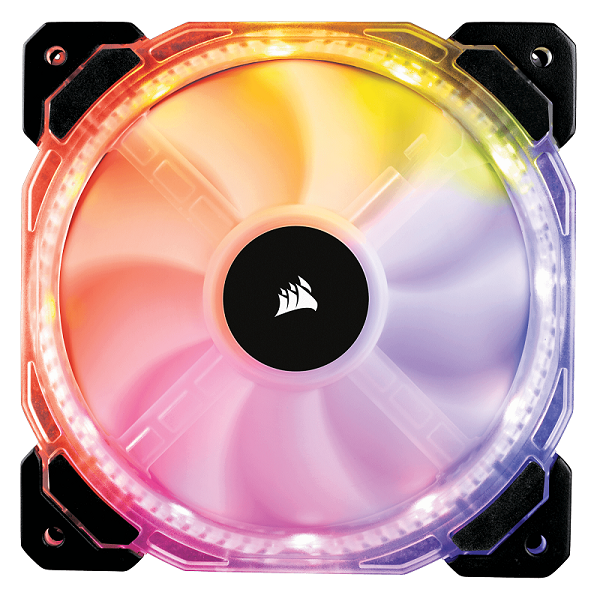 We had already had a look at the SP120, but I wanted to see just how well the HD120 can perform given that is it more aesthetically suitable for my current build with its 12 LEDs built into the fan. For many people, the SP120 with its 4 LEDs is bright enough, and I admit to having 3 Corsair SP140s in my Phanteks build, but I personally find the brightness are a little muted, often being overpowered by my LED strips. Buy now at Amazon – https://goo.gl/ntOK5O
Let's take a quick look at the specifications of the HD120….