Packaging & Design
To go along with the MorphaX being EG's premium gaming mouse, the company has chosen to package the mouse in a very attractive metal box.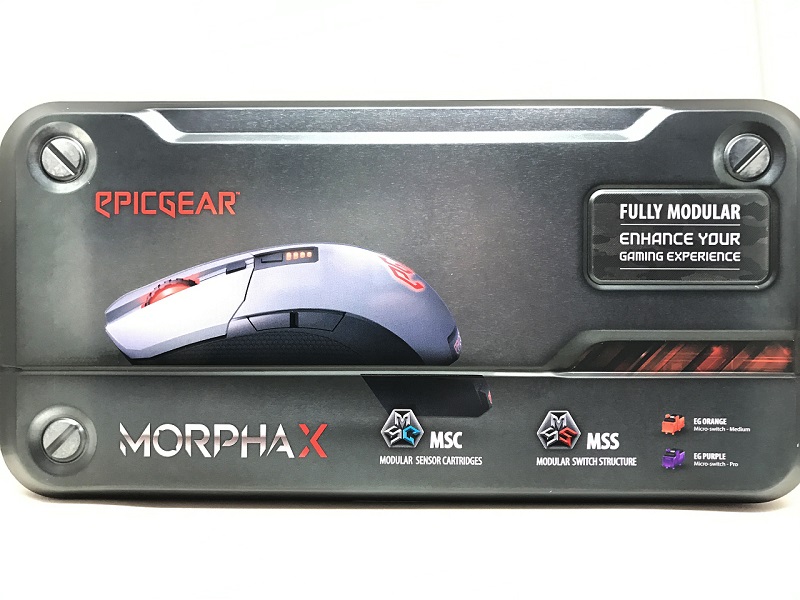 Inside the metal box you find find the MorphaX mouse already fitted in its grey casing, laser sensor, all the weights and the EG orange key switches, along with a spare set of white casings, the MSC optical sensor, a set of EG purple key switches, a key removal tool and an instructional leaflet (which came in very handy in providing the correct procedure on taking about the MorphaX).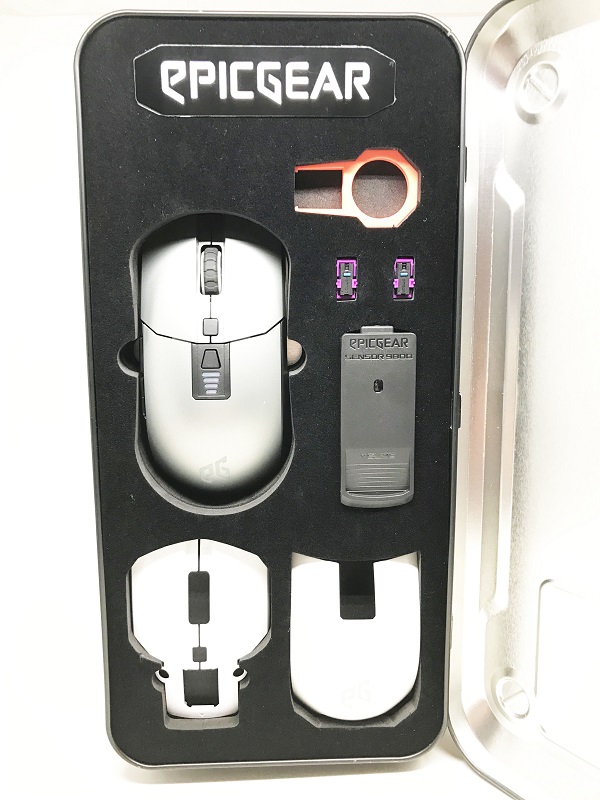 The MorphaX has kept the same symmetrical shape and dimensions as the Morpha and Zora mice, meaning it is suitable for both right-handed and left-handed users. The downside to this design is that the thumb-buttons when you use it with you right hand sits inside you palm when you use it left-handed, making them obsolete.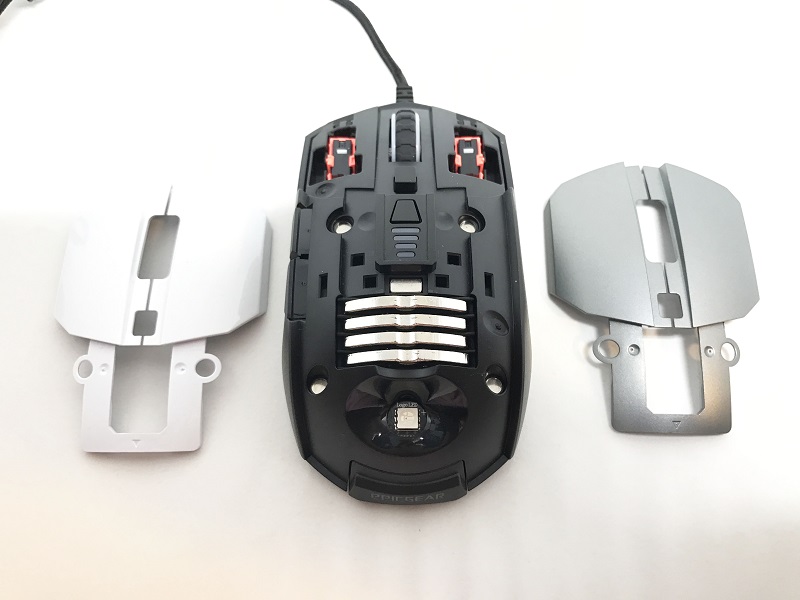 Appearance-wise, you can swap out the grey outer casing for the shiny white version supplied, and the RGB lighting are the same as on the Zora, which you can customize through the controlling software.
Taking the palm plating off exposes where the weights are inserted. Without any weights, the MorphaX comes in at 110g, and with the 4 weights supplied you can load it up to 115g, 120g, 125g or 130g. As mentioned previously, the MorphaX is EG's lightest mouse so far, and many users will probably feel the needed for the extra weights inserted to get that balance on grip vs control.
Turning the MorphaX belly-side up, and towards the rear end of the mouse is where you can slide out the MSC sensor. Pre-installed is the laser sensor with 800dpi, which you can swap out for the optical LED sensor with 12000dpi, and we will talk about the difference in performance between these two later on.
Flipping the upper casing off exposes the 2 switches under the left click and right click mouse buttons. Pre-installed are the EG orange key switches which are rated as Medium, and using the key removal tool you can switch these out to EG purple switches which are rated Pro. Both these switches are made by Omron. A quick word of advice here, make sure you line up the switches correctly when putting in place, you don't want to damage the pins on the underside.