Test Bench



For our tests, we used our latest test rig, which is comprised of the following components.
| | |
| --- | --- |
| CPU | Intel Core i5-7600K @ 3.8GHz (Turbo 4.2GHz) |
| Cooling | Cooler Master MasterLiquid AIO 240mm |
| Motherboard | Asus Maximus IX Hero (Z270) |
| Ram | 2 x 8GB G.Skill Trident-Z DDR4-3200MHz |
| PSU | Thermaltake Toughpower DSP G RGB 750W PSU |
| GPU | Zotac GeForce GTX 1070 (8GB GDDR5) |
| SSD | ADATA XPG SX7000 PCIE Gen3x4 SSD 256GB |
AIDA64 Disk Information
You'll notice the SSD is indeed the ADATA XPG SX7000 model and not the GAMMIX S10. It features the Silicon Motion controller and uses 3D TLC NAND flash memory.

CrystalDiskMark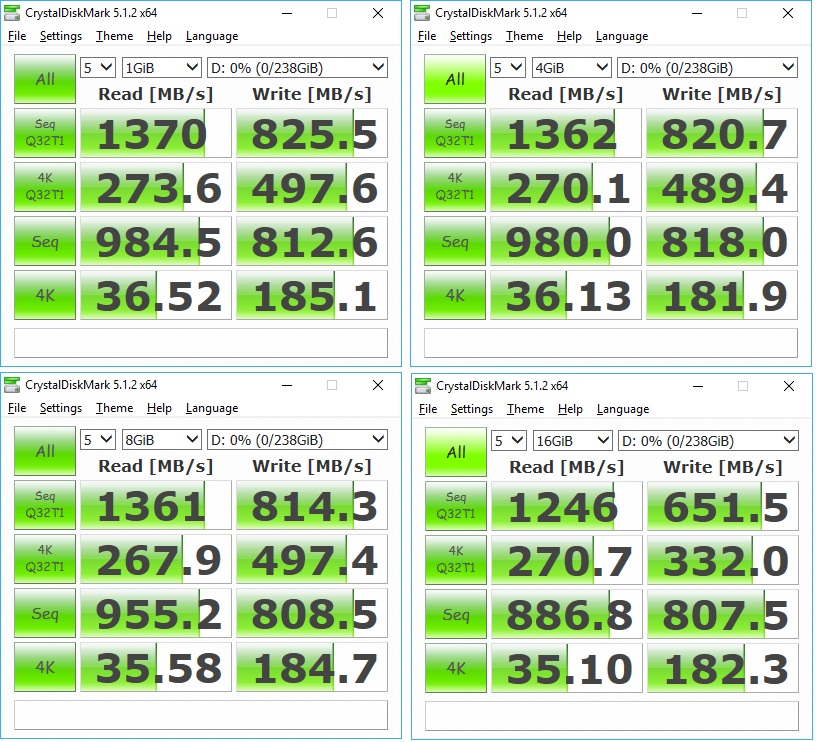 During our CrystalDiskMark tests, the SX7000 produced some impressive read speeds of around 1370MB/sec with a write speed of around 825MB/sec. It's not the advertised 1800MB (read)/850MB (write), but it's close enough.
ATTO Disk Benchmark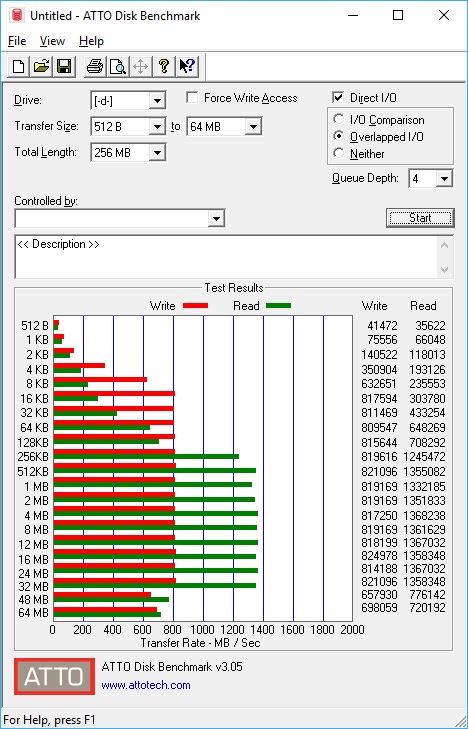 For ATTO Disk Benchmark, the results speak for themselves and confirms the same as what we've achieved during the CrystalDiskMark tests.
Anvil Storage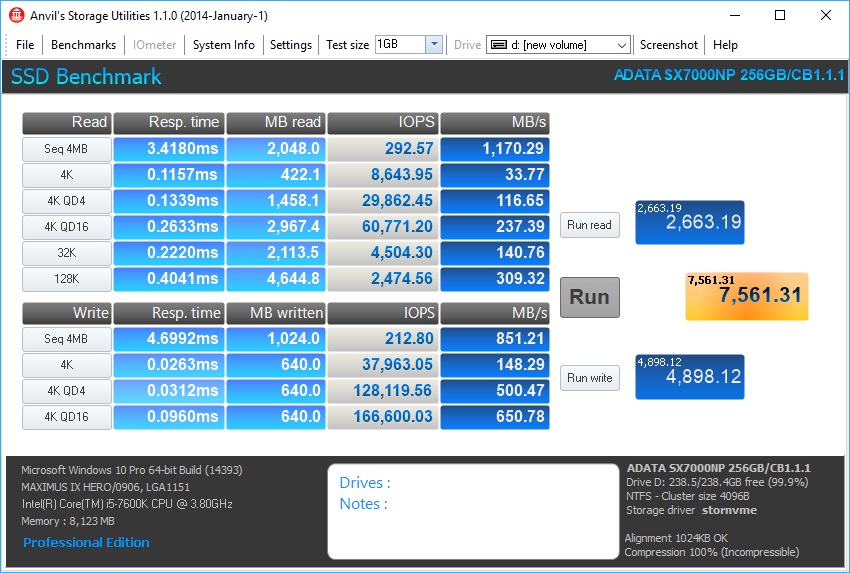 Check this out! The Adata XPG SX7000 produced an impressive IOPS score of 60,771 for read and a whopping 166,600 for write. I was hoping the IOPS score for read was as high as Adata advertised, which was 140K … still, the overall score is twice, if not 3x faster than your standard SATA3 SSDs.
Temperatures at Full Load
Here's something you need to be aware of … M.2/PCIE Gen3x4 SSDs can, and do run HOT! During our stress tests at full load, the Adata XPG SX7000 reached a high of 59 degrees Celsius. It may not seem high … but it's definitely hot to touch.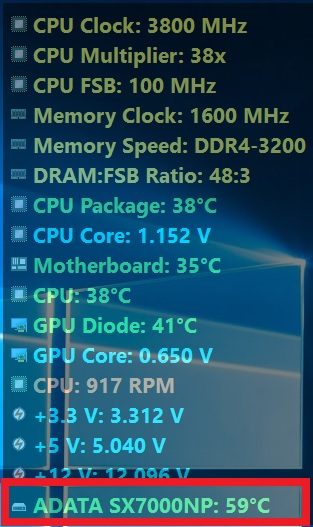 This is where the heatspreader comes in to play … it will definitely help with cooling. Anything above the specified operating temperature of 70 degrees will result in performance throttling … which is not good.