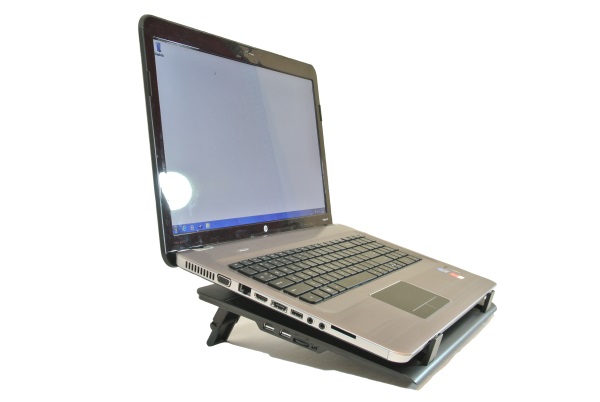 Solid state drives, or SSDs if you will, have been one of the most sought-after upgrades in recent years for gamers and enthusiasts alike. The benefits of upgrading from a mechanical hard drive to an SSD are many such as: faster operating system boot times, faster game loading times, lower power consumption, and silent operation. The only real downside for many consumers wanting to make the switch has been storage and price.
The SSD market is definitely on an upward trend as the manufacturing process improves and the prices become more affordable and more attractive. We recently had the pleasure of reviewing the Vector 150 120GB SSD from OCZ and were impressed by its performance, stability, and the commitment to consumers by providing a five year warranty for the product. You may read that review here.
Today we will be taking the Vertex 460 240GB SSD from OCZ for a test spin to see just how this new drive stacks up against a couple of other drives that we have here in the shop. Sporting maximum sequential read and write speeds of up to 540MB/s and 525MB/s respectively, SATA III operation, a three year warranty, and enterprise-quality construction; OCZ gives us high hopes that this drive will be very popular with consumers looking to make the jump to a solid state solution for their storage needs.

I would like to thank OCZ for providing the review sample. This is a snippet from what OCZ has to say about themselves on their website:
"San Jose, California-based OCZ Storage Solutions – A Toshiba Group Company, is a global leader in the design and manufacturing of industry-leading solid state drives (SSDs), a disruptive, game-changing technology that is replacing traditional rotating magnetic hard disk drives (HDDs).
OCZ develops best-in-class solid state drive solutions for professionals, enthusiasts, and gamers, and is committed to driving storage innovation. With a rich portfolio of consumer SSD offerings for laptop, desktop, and workstation applications covering a range of popular interfaces and media formats, our SSDs utilize proprietary in-house controllers and firmware to deliver exceptional I/O performance, differentiated features, lower power consumption and superior reliability, all of which translate into faster file transfers, instant system boot-ups, and an enhanced computing or gaming experience.
OCZ has a worldwide presence with regional offices and manufacturing in key regions to support our valued clients, and has earned outstanding brand equity and a reputation for quality products and customer service."