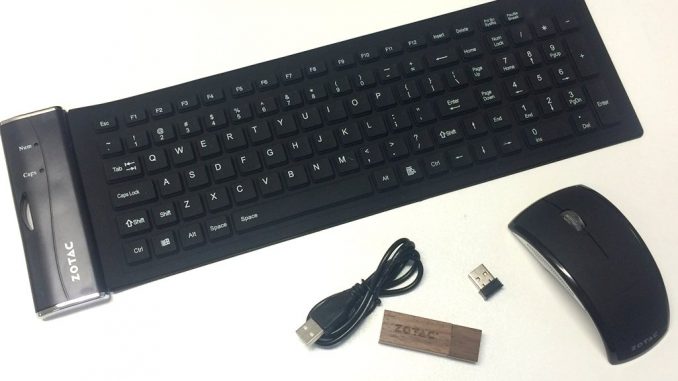 *** COMPETITION CLOSED ***. Thanks to Zotac and Funky Kit … we're pleased to announce this month's Prize Giveaway June 2016. Sign-up and follow the instructions below … for a chance to WIN a Zotac Bluetooth Flexible Keyboard, Wireless Mouse and USB Flash Drive.
1 x Zotac Bluetooth Flexible Keyboard
1 x Wireless Mouse
1 x 8GB USB 3.0 Flash Drive
Once you've completed the instructions below, we will randomly pull a name out from the list of eligible entrants. Closing date is 1st July 2016.
The Prizes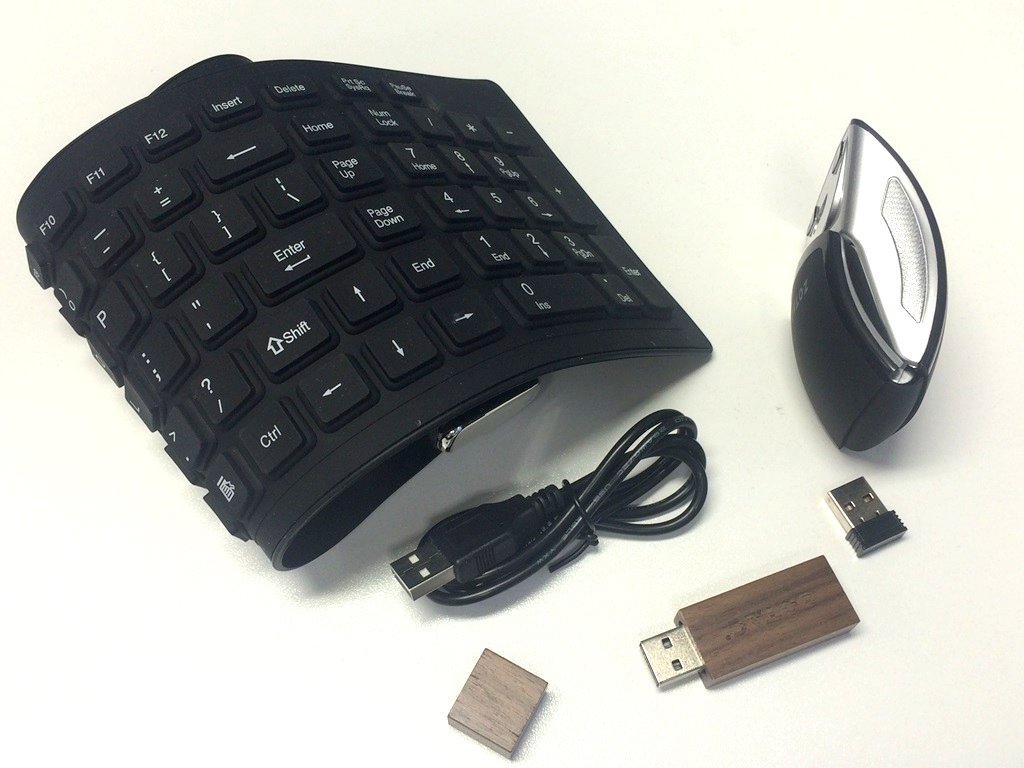 Step 1 – Sign-up and Register
Sign-up and register below. If you're an already registered member, you can skip this step, log in and go to Step 2.
Step 2 – Like our Facebook Page
Click on the "Like Page" button below (or you can also visit our Facebook page HERE). If you've already "Like" us, skip this step and go to Step 3.
Step 3 – Add your Comment
Once you've completed Steps 1 and 2, continue below and add a comment with the words …
" I SO WANT THIS NOW! "

RULES
This prize-draw/contest is open to all residents in all countries (except for countries where there is a restriction imposed by the US).
Entrants must be aged 13 years or over.
A valid email address is required.
Entrants must also complete all three steps as listed above.
Make sure you add a comment to this post with the words … "

I SO WANT THIS NOW!

" (requires registration).
Once you've successfully completed step 3, you will automatically be eligible for the prize draw.
Closing date for this prize-draw/contest is on the 1st July, 2016. We will randomly pull a name out from the list of eligible entrants.
Only one prize available for this prize draw.
Pictures and photos used are for illustration purposes only. The actual prize may not look 100% identical.
The prize is subject to availability, non transferable and there are no cash alternatives.
The winner may be required to participate in publicity.
Funky Kit reserves the right to change or cancel the prize-draw/contest at any time without prior notice.
Details of how to enter form part of the terms and conditions. It is a condition of entry that all rules are accepted as final and that the competitor agrees to abide by these rules. The decision of the judges is final and no correspondence will be entered into.
By submitting your comment below, you agree to Funky Kit's terms & conditions, and that your details maybe used for internal marketing purposes in the future. You can find our privacy policy… http://www.funkykit.com/privacy/

Eligible Entrants (taken from the list below)

Our random number generator gave us number 9! … and that means sachin p … you are the WINNER! Please contact us and tell us your shipping address. Go here http://www.funkykit.com/contact-us/ … You have 3 days to claim your prize.