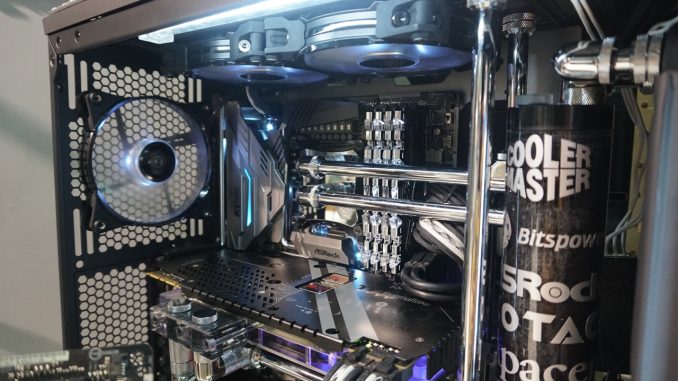 ASRock's booth at this year's Computex 2017 was much improved from last year. This time they have a lot of mods … Nice ones too, including a ship based around their "Super Carrier" motherboard. There's also the Taichi mod, which we thought was pretty nice.
This year, ASRock is pushing their mini PCs. The one they showed us was pretty impressive – The Deskmini GTX 1080. It can support standard Intel deskstop processors (the proper i5 and i7 – not the cut down version), plus 3 x Ultra M.2 and it supports the MXM graphic card modules like the ones found on the Zotac mini gaming PCs.
Apart from their new X299 boards … ASRock also seem to be focusing on mini PC's and more mini ITX boards. They are the FIRST to come up with a X299 mini ITX motherboard.
Related Articles