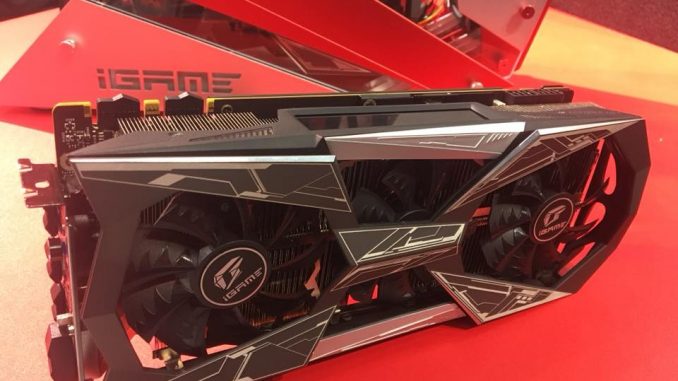 We caught a glimpse of Nvidia's next-gen GPU … the Geforce GTX 1180 in one of the booths at Computex 2018. Although Colorful did not deny or confirm it … we kind of knew they want our attention 😛
Whether Nvidia's next-gen GPU is going to be named GTX 1180 or GTX 2080 remains to be seen. We expect to see them on the shelves in Q3, pricing to be confirmed.
Watch our Computex 2018 highlights below ….