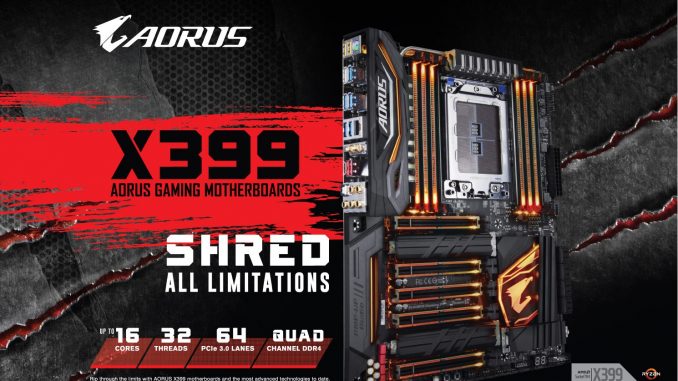 Our good friends over at HardOCP have published a review on the GIGABYTE X399 Aorus Gaming 7 TR4 Motherboard. They really like it and from what I can see… we do too! Head over there to check the rest of the review out …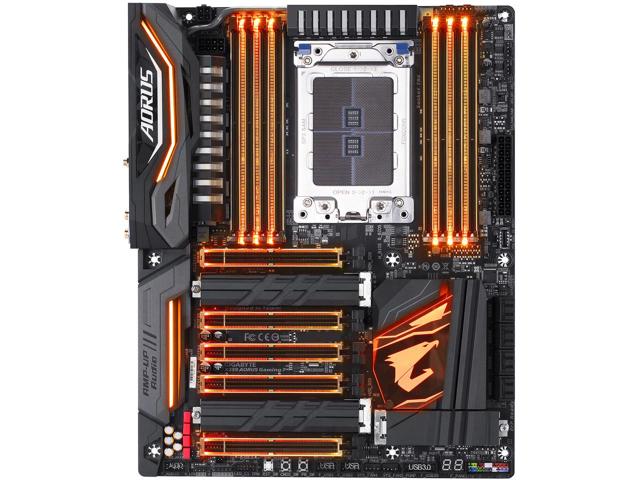 We review GIGABYTE's X399 Aorus Gaming 7 and see how it stacks up in the world of HEDT motherboards. This motherboard is not priced all that high considering the amount of features it touts and certainly it is not priced high for the stability we were afforded while overclocking the Threadripper to 4GHz.
Gigabyte has built an excellent platform for AMD's Threadripper in the X399 Aorus Gaming 7
. It is selling for $390 with Prime Shipping. In the world of HEDT platforms, that is not a lot of money and certainly towards the low end of the pricing spectrum. If you are looking to overclock the Threadripper, we can highly suggest the Gaming 7. The Gaming 7 has the power components and UEFI tweaks needed to push your Threadripper, if you have the cooling. Certainly there are a few caveats with the Gaming 7, but none of these stood out to us as deal-breakers considering the price point, and the price point is good.
Source: HardOCP