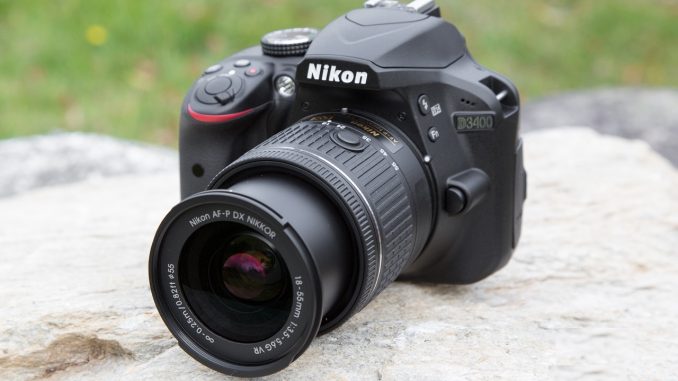 The Nikon D3400
is the best entry-level DSLR for those looking to improve their photography and learn the ins and outs of tweaking camera settings. The D3400 has some of the best image quality we've ever seen at this price, along with excellent battery life, Bluetooth connectivity, 1080/60p video, silent autofocus for video, and easy-to-use controls—and it's widely available for less than $500.
The Nikon D3400
is designed to be easy enough for a total newbie to use, but it has all the manual controls they could need as they get more comfortable. It can shoot video in 1080p at up to 60 frames per second, and has a still-image burst mode that can capture action at five frames per second. It includes Bluetooth connectivity for automatically transferring captured images to your smartphone via the SmartBridge app. The D3400 also packs some of the longest battery life around, significantly surpassing that of its competition.
Nikon uses better sensors in its low-end cameras than other camera companies, which means the D3400 is able to capture a wider range of lights and darks in your images. It also has one of the better kit lenses among beginner DSLRs. Nikon's new collapsible AF-P 18–55mm Nikkor lensis a pretty fantastic and sharp lens, and it uses a stepping motor to achieve speedy, ultraquiet focusing. This is particularly useful in video mode, providing much quieter focusing than the lens on our runner-up, the D3300.
Source: Engadget