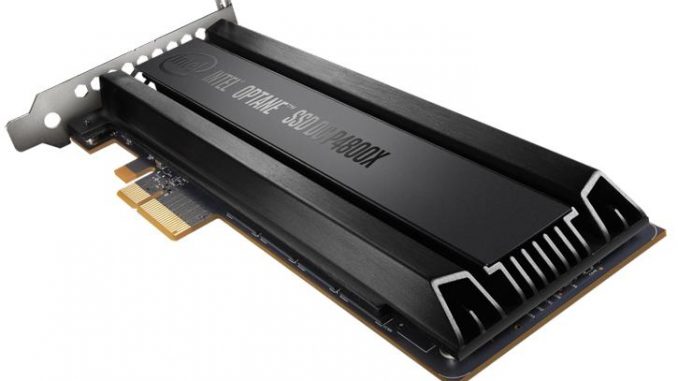 "Industry contacts" have told TweakTown that a successor to Intel's well received 750 series NVMe drives will launch within weeks. The second generation Optane 900P SSDs will be available in both the U.2 and AIC (PCI-E 3.0) form factors, with capacities of 280, 480, 960 and 1500 GBs. Like the Intel 750 series, the Optane 900P has enterprise roots, namely Intel's ridiculously expensive 375GB P4800X; which we covered earlier. As the 900P is aimed at consumers, maybe more accurately prosumers, prices should be "affordable".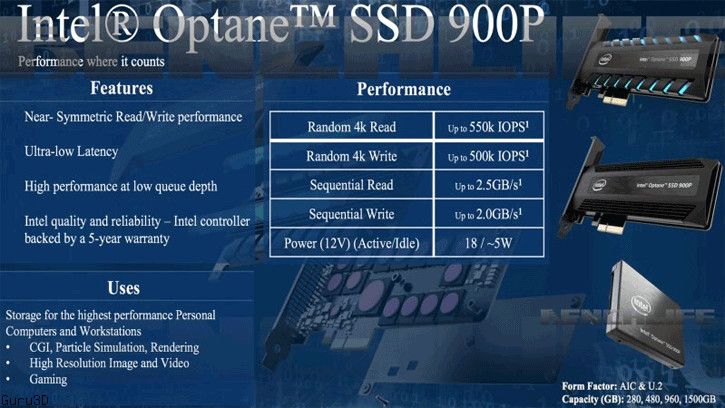 Optane 900p
(Rumored) Sequential read/write speeds 2.5/2 GB/s
(Rumored) Random IOPS read/write 550,000/500,000
If accurate, the sequential write and random IOPS write speeds of the Optane 900p are substantially higher than the Intel 750 series, whose performance varied with drive capacity. It is also unconfirmed at this point, but the 900p might be compatible with AMD X399 motherboards, given that some motherboard manufactures have included a U.2 connector.