Conclusion and Verdict
The Eisbaer is what many computer enthusiasts were looking for. It's AIO, but we can upgrade it or modify as we wish. Modular design has only advantages on the end-user side. Additional components are available in online stores and are easy to replace or add.
In our tests Eisbaer worked great and right now it's the best performing cooling which we had a chance to test.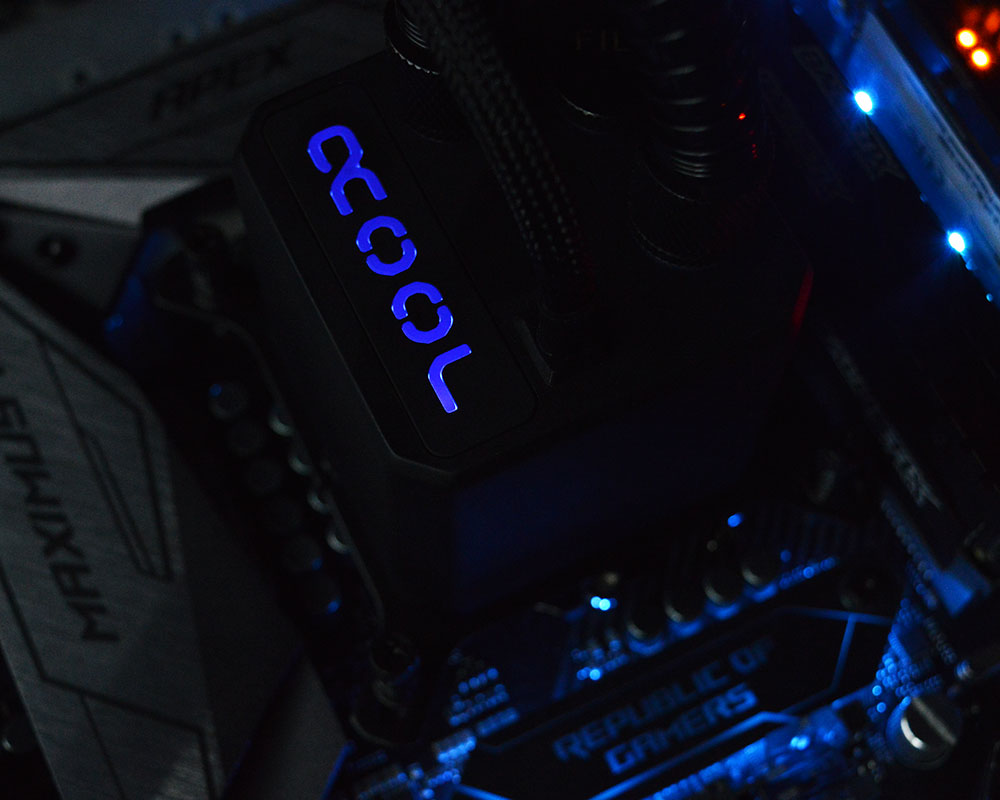 I won't hide that I don't really like the design of reservoir/pump. It's quite big and looks "standard". Even though there is nice Alphacool sign with blue light, then something is missing.
I guess that modders will find a way to build great looking rig with Alphacool Eisbear as it has high potential.
The Alphacool Eisbaer 280 is available for about €125 at www.aquatuning.de online store. It's currently not available at Amazon but I guess it will back in stock soon.
Final words
The Eisbaer is a product for the most demanding enthusiasts who wish to have something more than typical AIO water cooling in their computer. Alphacool Eisbaer is clearly well performing product which has several of unique features and a modular design make it one of the most interesting water cooling kits on the market.
If you are looking for a ready-to-go AIO water cooling kit but at the same time think to improve it in some time then Alphacool Eisbear is a product for you.
Alphacool Eisbaer is definitely worth our recommendation!