Performance
Performance was tested on the ASRock X299E-ITX/AC motherboard using Intel USB 3.1 controller. About the same controllers can be found on all new motherboards with Intel chipset. I assume that motherboards based on AMD chipsets will provide similar performance but while I was testing the DTE G2 flash drive, I had no AMD based platform.
Typical for all my storage product reviews, first test is ATTO Disk Benchmark which is one of the most popular storage benchmarks on the market and most manufacturers are using it to provide declared speed of the drives.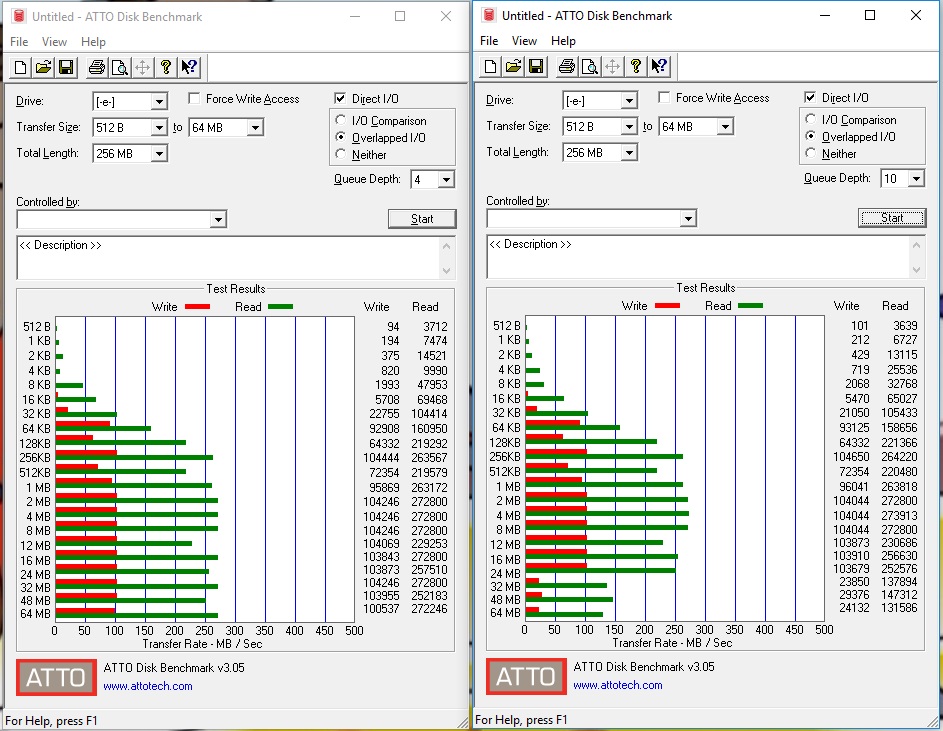 After first run I had to check twice if I picked right drive. Kingston DTE G2 64GB is really nearly 100MB/s faster than the expected bandwidth in drive's specification. We can see over 270MB/s read and 104MB/s write bandwith while specification says about 180MB/s read and 70MB/s write. Really nice surprise but that's not all.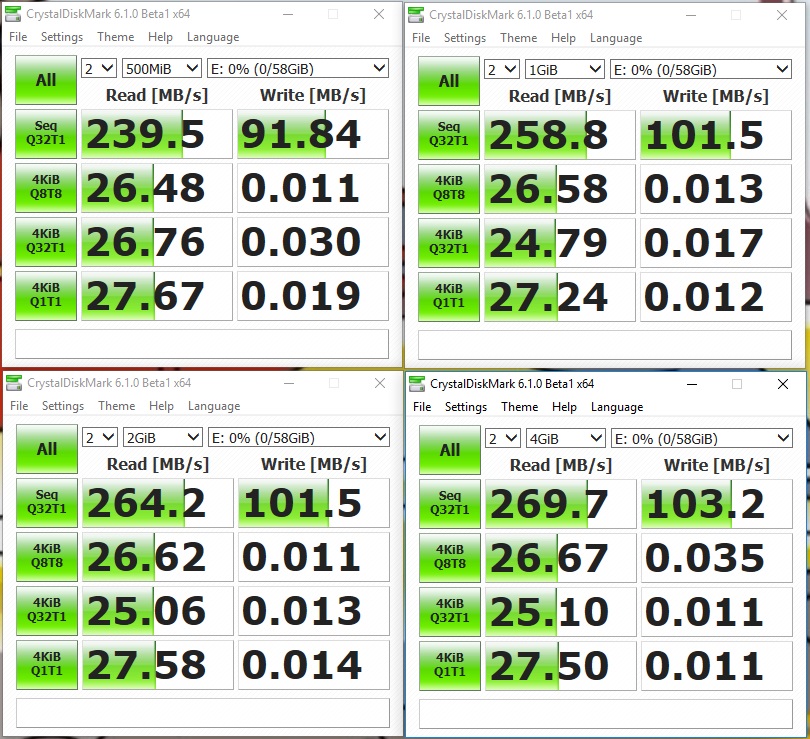 CrystalDiskMark is quite demanding storage benchmark and except sequential bandwidth, is showing us also random data bandwidth. I also had to check it couple of times as 27MB/s random 4K read is just amazing for USB flash drives. Typical SSD drive can make not much above 30MB/s so it's simply great result!
Random write doesn't look so good but we have to remember that in a typical scenario most writes are sequential while most reads are random. Unless you move really large file and then it base more on sequential operations during data read.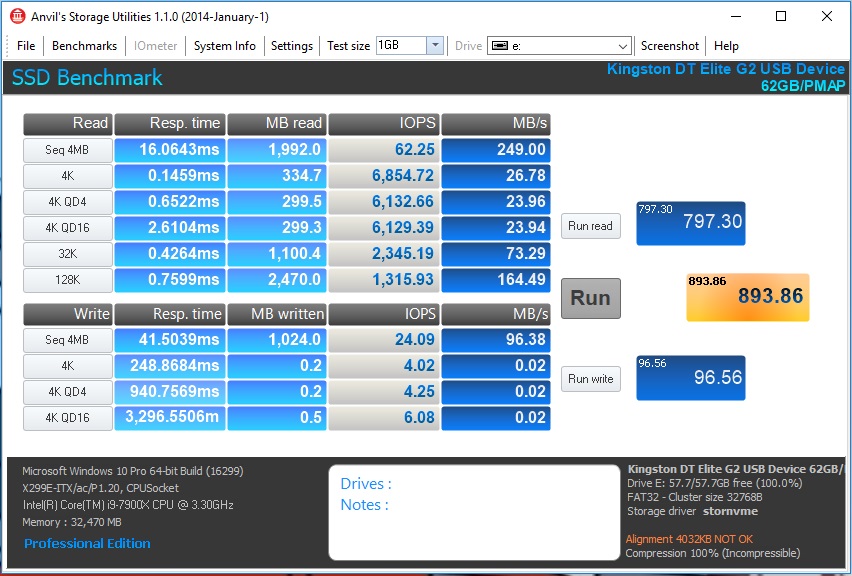 Anvil's Storage Utilities is showing always the lowest results so I'm glad to see that even in this test the DTE G2 64GB is showing much higher bandwidth than that declared by Kingston. Up to 250MB/s is reall good result for any USB flash drive.
I think that regardless who will use the DTE G2 64GB will be satisfied. It's fast and keeps great bandwidth regardless of used test so also file size.