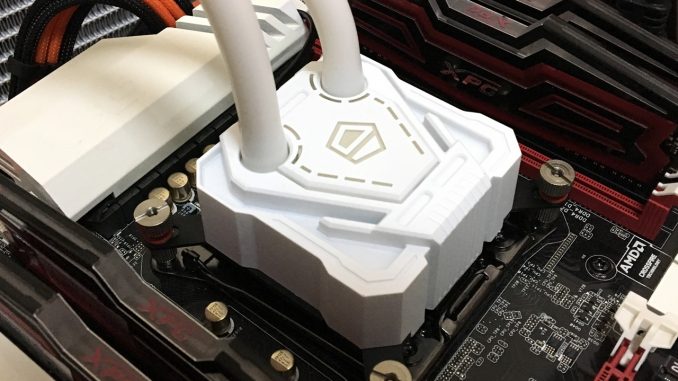 Thanks to ID-Cooling, we'll be taking a look at their latest AIO (all-in-one) CPU cooler …. the ID-Cooling ICEKIMO 240W AIO CPU Liquid Cooler. It's features a white 240mm radiator, flexible rubber tubing, 2 x white LED fans and a waterblock with copper base and white LEDs. According to ID-cooling, it's the world's first pure white AIO liquid cooler.
AIO (all-in-one) liquid CPU coolers have been around for a number of years and they're a good way of getting yourself involved in watercooling. They are extremely easy and simple to set up, and best of all … it's surprisingly affordable. I consider it as the first or baby steps in the world of watercooling. With an AIO, it gives you the option to really overclock your system, without having to worry whether you have sufficient cooling.
Gone are the days where watercooling was only available for the extreme enthusiast who can afford to buy all the separate components, costing hundreds of dollars. AIO's are considered the most affordable and hassle-free watercooling solution for the masses. Many manufacturers, such as Cooler Master, Corsair, Thermaltake and many others see this as a great opportunity to expand in to this lucrative market.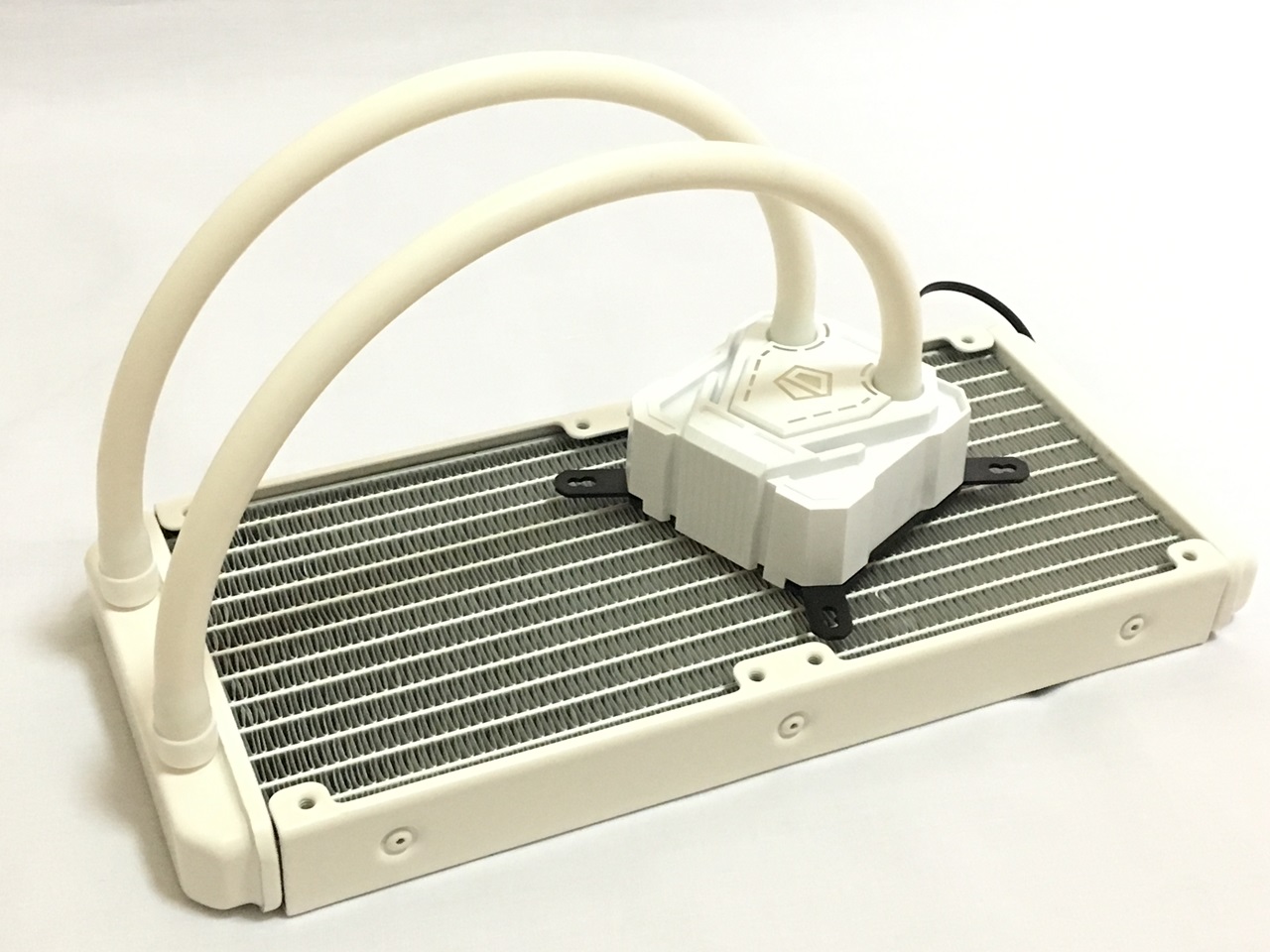 Established in 2013, ID-cooling is a fairly new comer to the aftermarket PC cooling scene, even so they've already made a name for themselves with some decent cooling products, chassis and PSUs.
For those who do not know who ID-Cooling is … here's a little blurb taken from their website.
About ID-COOLING

Teamed up by a few veterans from PC industry, ID-COOLING was officially announced to the world during Computex 2013. The mother company of ID-COOLING is the cooling solution provider for many motherboard and VGA card brands for over 10 years. ID-COOLING is specialized in CPU cooler, VGA cooler, built-in cooling case, computer case fans, server cooler and etc.

Having been a certified supplier for world's top information companies such as Cisco, Alcatel-Lucent, Huawei, Lenovo, etc. ID-COOLING accumulated a good reputation for strict quality control, fast service and innovative solutions.

In thermal solution field, ID-COOLING keeps the pace with the latest technology in the process of making the latest heatsinks for up-to-date enthusiast VGA cards for both Nvidia and ATI. Through years' determination in thermal design, ID-COOLING developed many new cooling ideas, including heatpipe, vapor chamber, cold plate technology.

Ensured by independent RD team, ID-COOLING is capable of providing the instant product development and fastest customer support. Customer satisfaction is the top priority of the company, from the CEO to the field workers.
The ID-Cooling ICEKIMO AIO CPU Liquid Cooler features a white 240mm radiator, flexible rubber tubing, 2 x white LED fans and a waterblock with copper base and white LEDs. I'm hoping it can provide some decent cooling performance for our Intel Core i7-6800K, both standard clock speed and overclocked speed.
Let's take closer look at the specifications and features of the ICEKIMO AIO CPU Liquid cooler.