The Box and Packaging
The box and packaging is nice, clean and simple. It comes with all the necessary components. You'll find the white 240mm radiator connected to the waterblock via two flexible rubber tubing. One inlet and one outlet. Also included are 2 x white LED fans, thermal paste, cable splitter and a packet containing universal mounting bracket and fittings.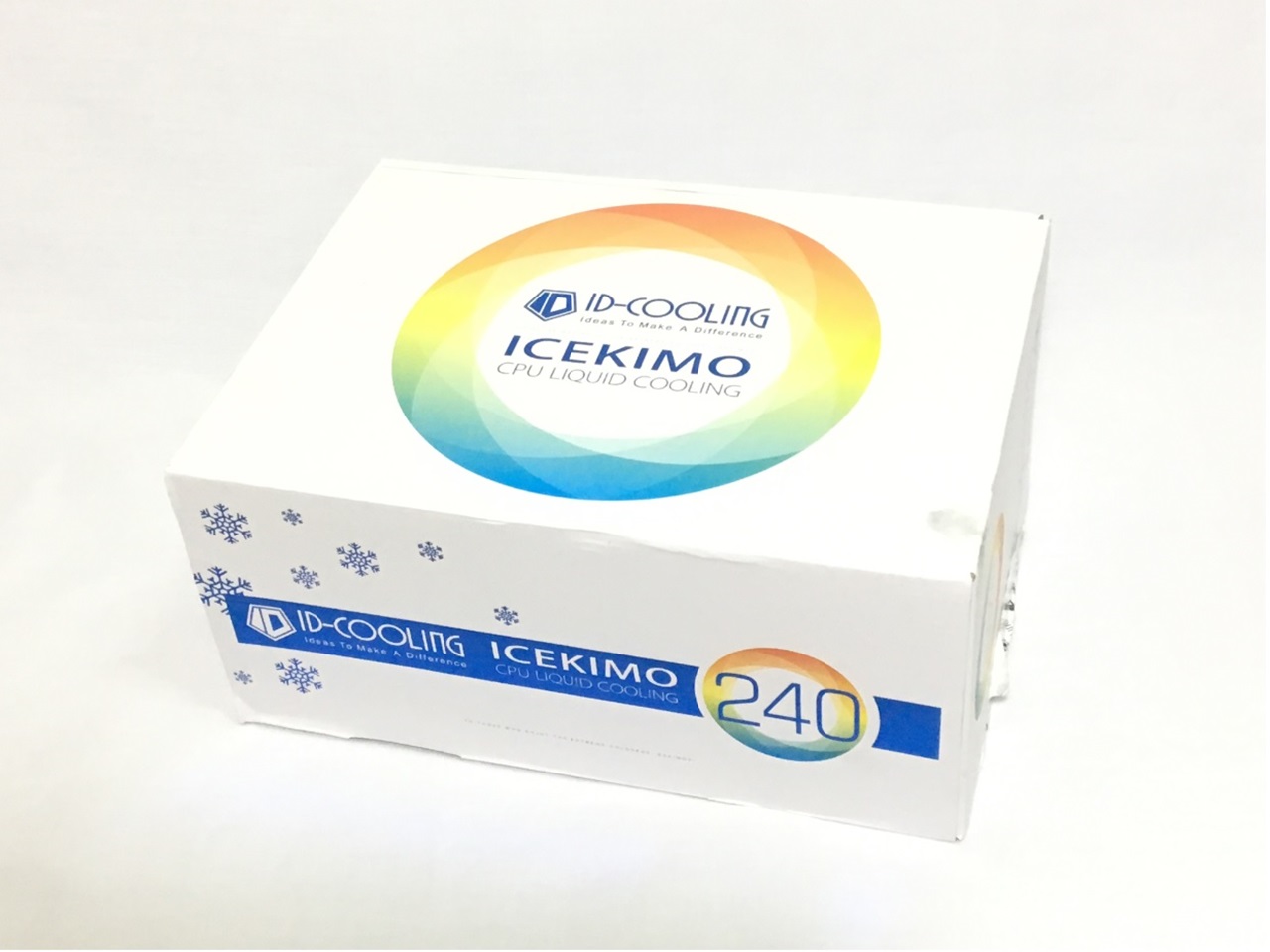 The universal mounting bracket contains all the fittings for a range of CPUs, including …
INTEL: 1150, 1151, 1155, 1156, 1366, 2011
AMD: FM1, FM2, FM2+, AM2, AM2+, AM3, AM3+
A Closer Look
At first glance, my first impression of the whole AIO unit was … OK, I like the all white colour. But then, I took a closer look and realized that the flexible tube and radiator was actually an off-white colour.
The other thing I noticed was the waterblock felt a bit "cheap". The actual pump and copper base is encased in white plastic, and you don't get that heavy weighty feeling like you find on other waterblocks.
According to ID-Cooling, the built-in pump combo can output a flow rate of 97 L/H with a noise level of around 25 dBA.
Surprisingly, the white LED fans features anti-vibration pads at each corner, which helps reduce vibrations and it's a nice added bonus.