Installation
No issues with installation. It was really simple. Just make sure you peel off the clear sticky label on the bottom of your waterblock, and apply some thermal paste on your CPU.
I was quite surprised how bright the white LED fans were. The translucent blades disperses the light evenly and really help enhanced the lighting effect.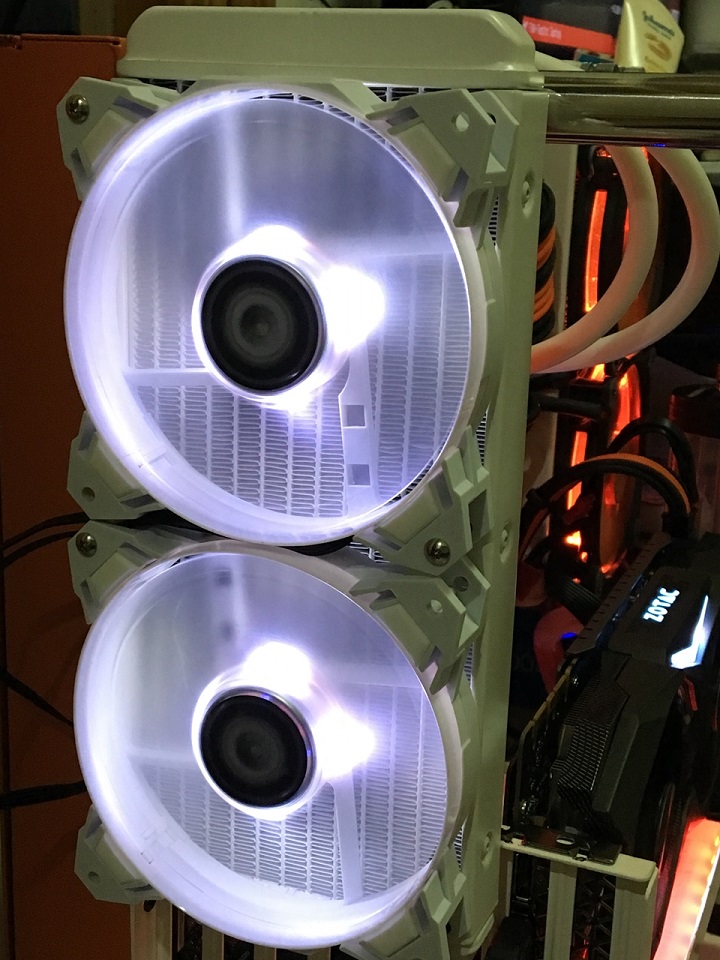 The LED on the waterblock when activated looked OK, but I've seen better. If they got rid of the plastic casing and produce a better looking waterblock, then I think it would be more appealing.
Looks aren't everything … what about cooling performance? Well, let's find out in our next page.