Test Setup
For our tests, we used a test rig which includes the Asus ROG Zenith Extreme motherboard, along with a Ryzen Threadripper 1950X at default clock speed of 3.4 GHz (boost speed 4.0GHz), as well as 32GB of Corsair Vengeance RGB DDR4-3000 ram in quad channel mode.
All tests were conducted using AUTO settings in the BIOS. Monitor resolution was set to 1920×1080, with High or Ultra settings enabled.

| | |
| --- | --- |
| CPU | AMD Ryzen Threadripper 1950X @ 3.4GHz / boost @ 4.0GHz |
| Cooling | Thermaltake Water 3.0 RGB 360 AIO Cooler |
| Motherboard | Asus ROG Zenith Extreme |
| Ram | 32GB Corsair Vengeance RGB DDR4-3000 (4x8GB) |
| XMP 2.0 profiles | Memory timings : 15-17-17-35 @ 1.35v |
| SSD/HDD | Patriot Hellfire PCIE M.2 240GB SSD |
| PSU | Thermaltake Toughpower RGB 750W |
| VGA card | Zotac GeForce GTX 1080 8GB GDDR5 |
| Nvidia Drivers | Latest GeForce Drivers v.385.28 – WHQL |
| OS | Windows 10 |
Note: We've tested the board with several DDR4 memory modules and we failed to enabled XMP profiles. It could be a BIOS issue or may be my ram isn't compatible with the board. In the end, we conducted the tests at default DDR4-2133. We recommend to check the QVL to find out which memory is compatible with this board.
AIDA64 Info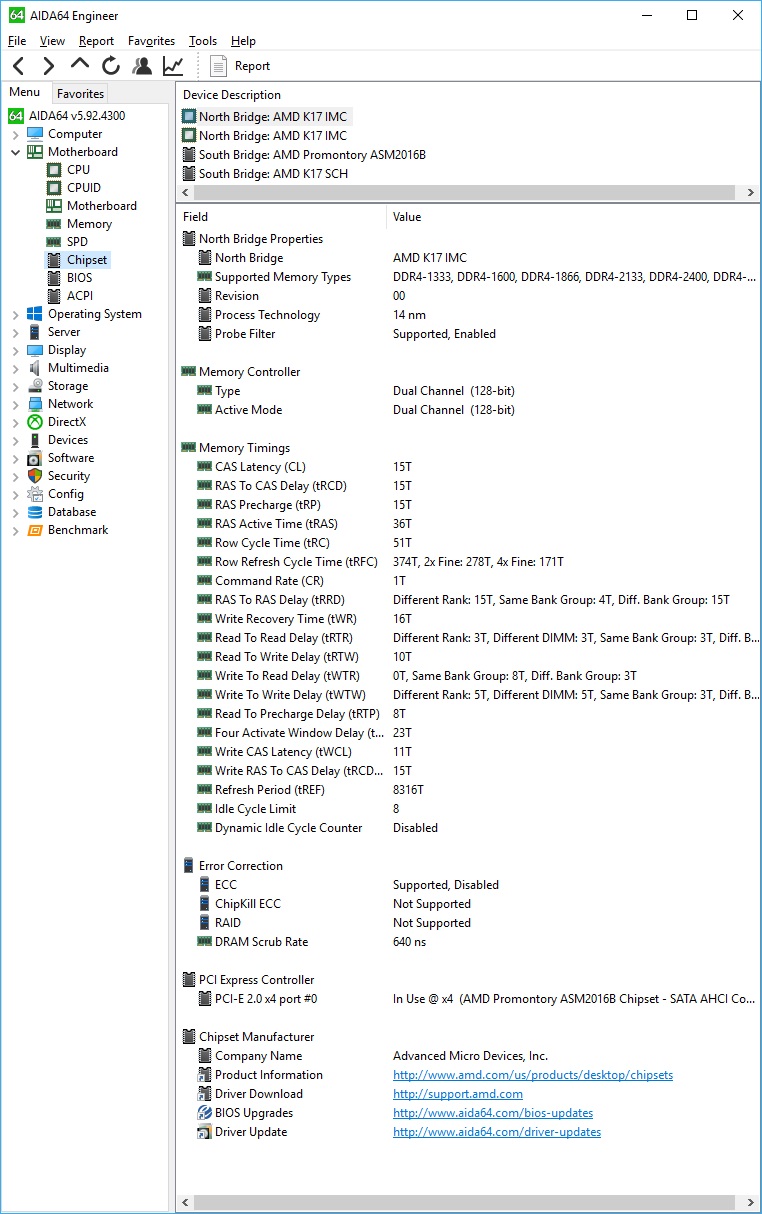 CPU-Z Info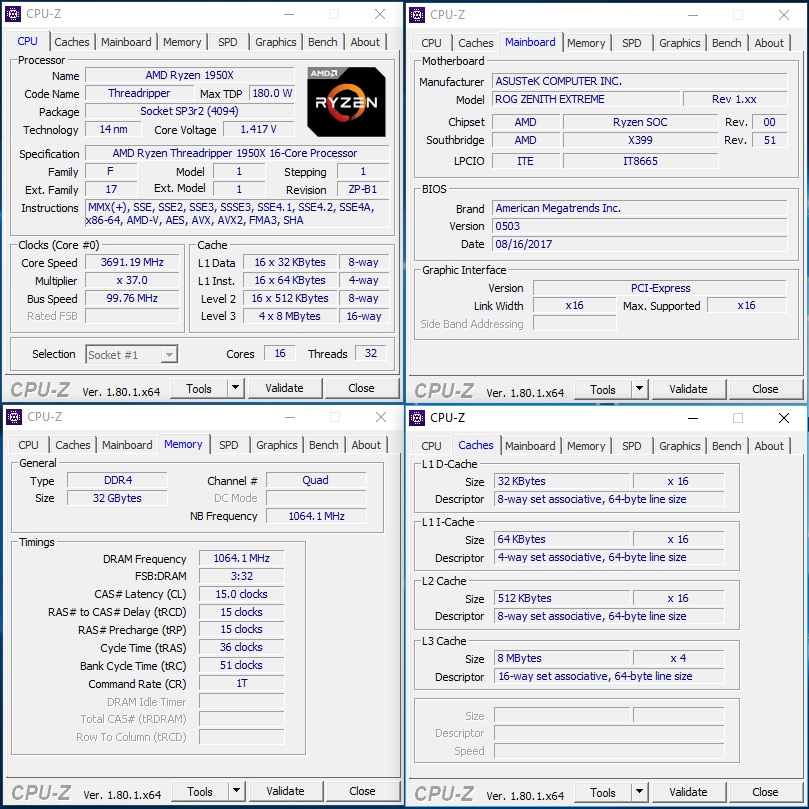 Idle Temps
Idle temps look good at around 36 degrees Celsius. Surprisingly low, considering. But mind you it is idling.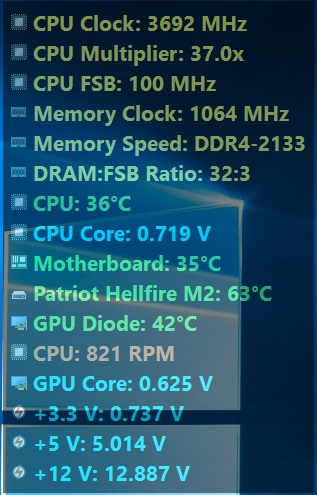 Load Temps
Load temps was also surprising low at only 47 degrees Celsius. Remember, the Ryzen Threadripper has a specified a TDP of 180W, so I was expecting much higher temps. Having said that … I've heard reports that it will easily jump up to 90+ degrees Celsius when you overclock the Threadripper, with power consumption hitting 300+ watts.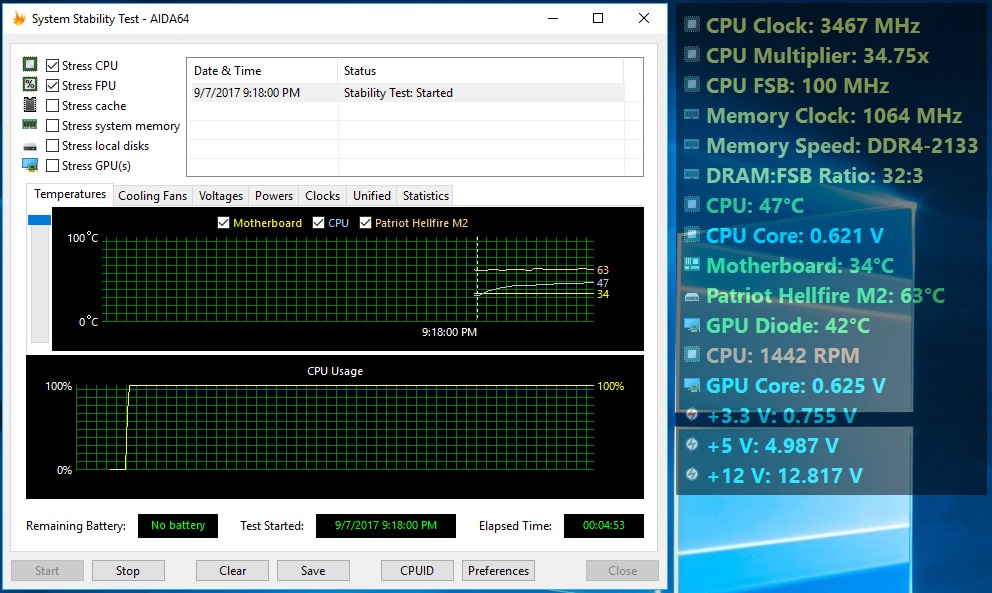 I recommend getting an AIO cooler even if you're running the Threadripper at default speeds. However, if you plan to overclock the Threadripper, invest in a good an all-in-one liquid cooler (AIO) with a 360mm radiator.