Verdict and Conclusion
We got the chance to see what it feels like to build a system, using one of the most talk about processor in recent times. Well, all I can say is … it was FUN to build. I have to say this is probably one of the most expensive and beefiest test rig we've ever built. The total price for this test rig would set you back over USD $2,500 … and this is just the bare test rig without the chassis!! So one has to think, who would actually buy a fully built Ryzen Threadripper 1950X based system, which can easily cost in excess of $3,000? And there is only one group of people I can think of… the rich and extreme enthusiasts. If you have plenty of cash and a fat wallet, then go for it. For the rest of us … we can only dream.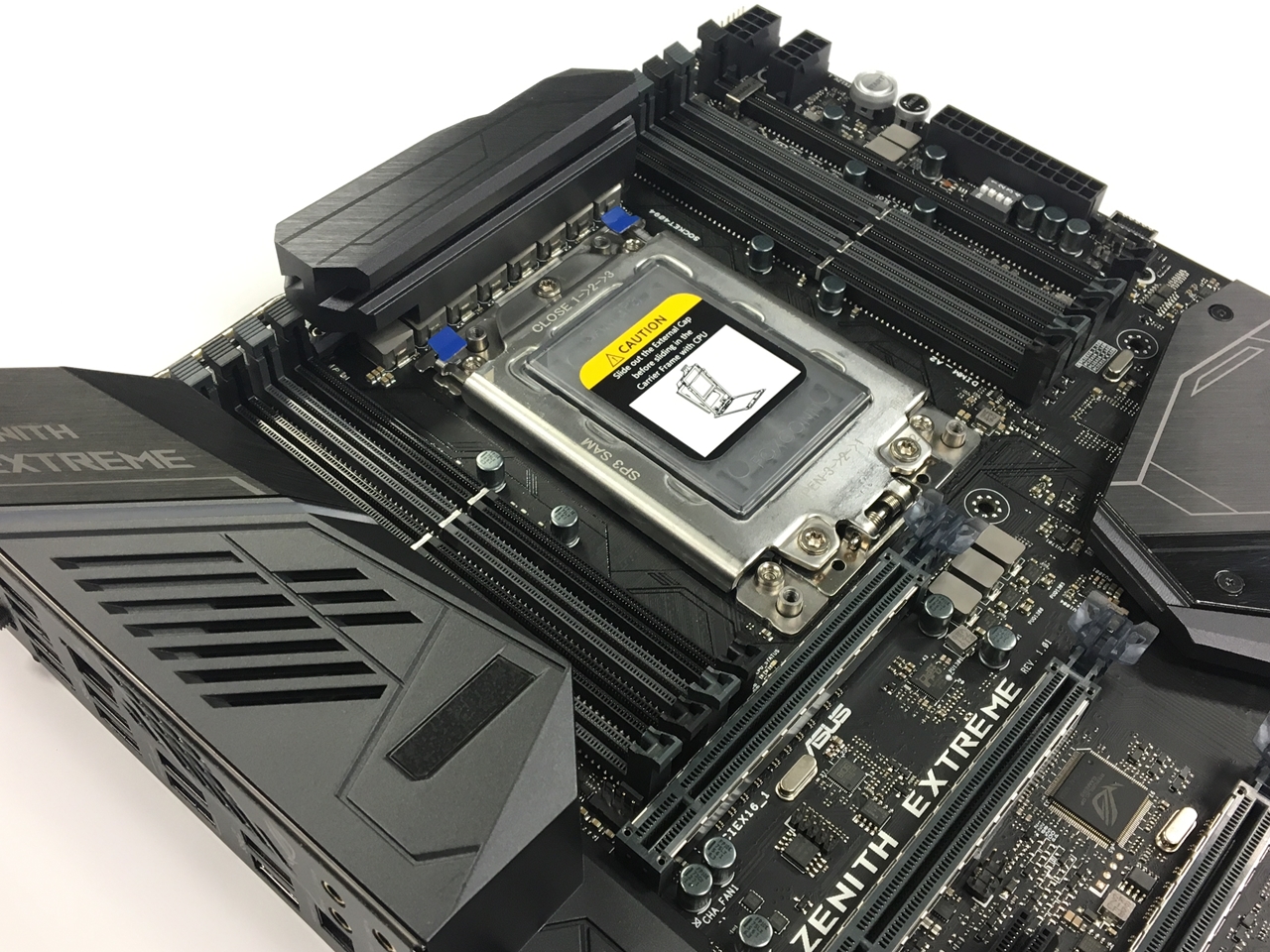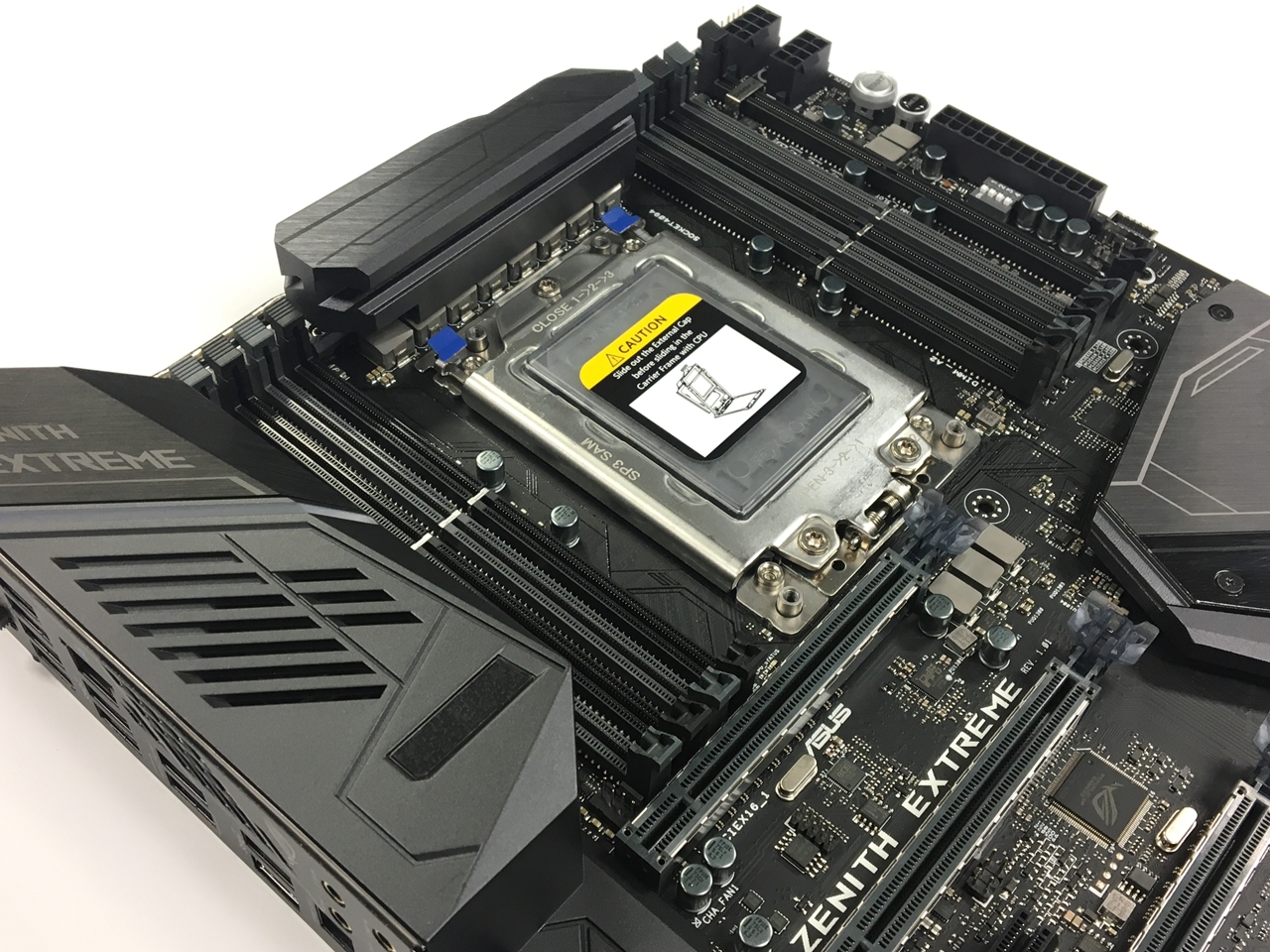 To be honest, I didn't feel the Threadripper was any faster than an Intel system in terms of performance. But mind you, 95% of all software out there, don't even use more than 4 cores. So having 16 cores and 32 threads is a kind of overkill for daily use such as gaming or office applications. However having said that, content creators, video editors and CAD users who do a lot of rendering, will benefit from the 16 cores/32 threads of the Threadripper 1950X. Check out our Blender benchmark scores on our previous page.
Cinebench scores ROCKS, blasting everything out of the water. At 2956, I don't think anything will come close to it for quite a while.
The Asus ROG Zenith Extreme is absolutely packed with some amazing features. Just on features alone … this board will beat the competition hand down! These include the Areion 10G card, Supreme FX audio, LiveDash OLED, 2 x USB 3.1, 8 x USB 3.0, 6 x SATA ports, 1 x U.2, Gigbit LAN, onboard wifi, onboard power and reset buttons, DIMM.2 slot for M.2/PCIE SSDs, Aura RGB lighting and much much more! Furthermore, it also supports NVIDIA 4-way SLI, AMD 4-way CrossFireX, as well as DDR4 memory in quad channel up to 3600+(OC). Now who said 4-way multi-GPU technology is dead?
Unfortunately due to time limitation, we we unable to fully overclock the Ryzen Threadripper 1950X on the Asus ROG Zenith Extreme. I would love to see it overclock up to at least 4.2-4.5GHz from the default of 3.4Ghz. The BIOS options certainly has all the settings you need to achieve this. I regard any extra overclock of 800MHz – 1.0Ghz or more, a great achievement. But be warned, there have been reports that the load temperatures can be extremely high, and the power consumption can surpass 300-350W (just for the CPU). You'll need at least a 1000W+ PSU if you want to overclock.
All-in-all, the Asus ROG Zenith Extreme is an excellent X399 motherboard for the hardcore enthusiast. If you're a content creator and you really want to get the most out of your Threadripper CPU, then this is the motherboard to have.
So how much will this high-end X399 enthusiast motherboard cost you? Well, the Asus ROG Zenith Extreme will set you back around USD $550. Yes, it's not cheap, but if you want the an enthusiast X399 board with all (I mean ALL) the bells and whistles … this is the one to get.
Buy the Asus ROG Zenith Extreme
Motherboard from Amazon – http://amzn.to/2xrXXOi
Pros:
Support AMD Ryzen Threadripper processors
Amazing multi-core/multi-thread performance
Loads of connectivity options
ROG theme with Aura RGB lightning
Support 4-way SLI and Crossfire Multi-GPU
Plenty of overclocking features
Cons:
Final Thoughts:
Picture this scenario. You're an enthusiast content creator and you've just bought yourself a Ryzen Threadripper 1950X, and now you're after a X399 enthusiast motherboard to go with it. But which one do you go for? Well, if you still have plenty of cash and a fat wallet after buying the processor … then there's only one choice. Buy the Asus ROG Zenith Extreme now, it's an investment you won't regret.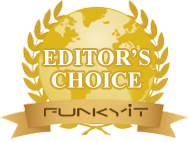 Related articles