Package and its Contents
X2 Eclipse Advanced cooler has arrived in a retail package which is a box with general specification and some additional description on the outside.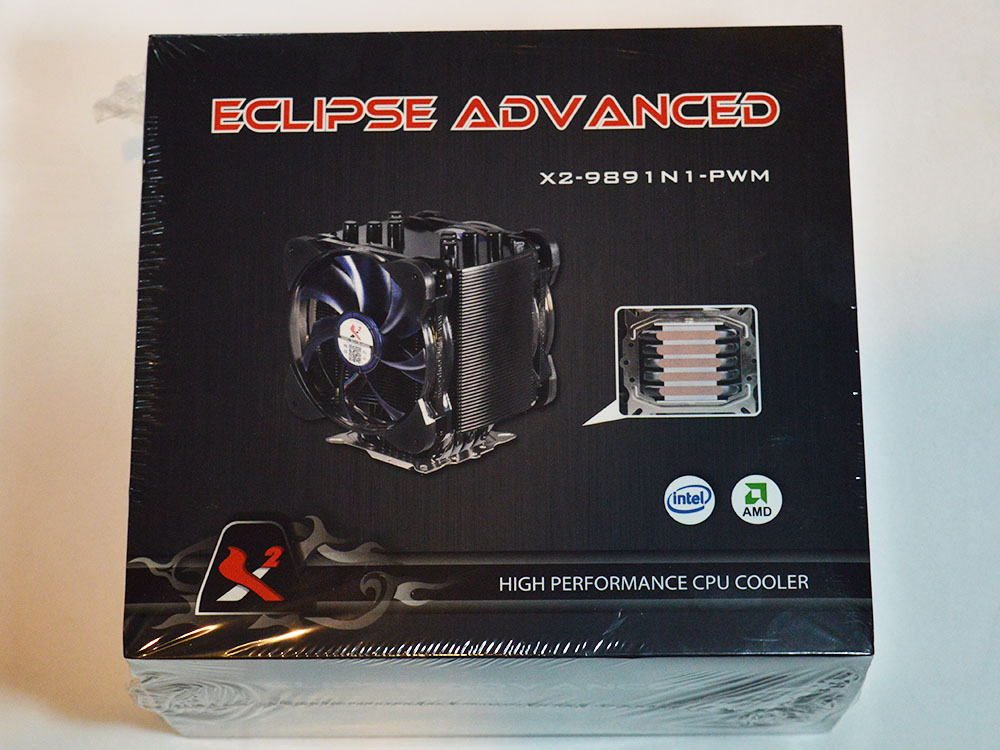 Below you can see additional photos of the package.
Inside there is well protected cooler and additional contents like mounting kit for probably all modern desktop processors except AM1 and AM4 sockets. AM1 is simply too small and AM4 just had its premiere. I assume that mounting kit for AM4 will be available soon as looking at the specification, X2 Eclipse can handle any available AMD Ryzen processor.
On the attached photos you can see what is inside small white box. There are mounting kits, thermal grease and user's manual. Everything you may need to install your new cooler.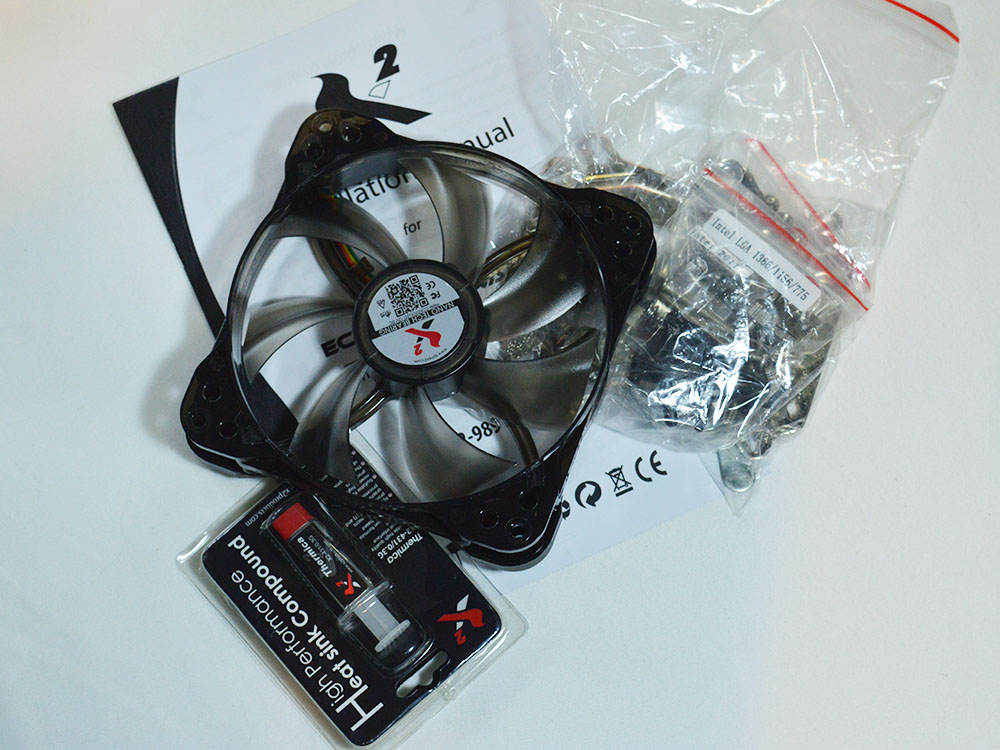 X2 Eclipse is designed to support all available processors so its base is quite large. On our test processor three heatpipes out of five are fully touching CPU surface. On Haswell-E/Broadwell-E processor all heatpipes would be in full use.
Below you can check how base of the cooler looks like. Copper heatpipes have direct contact with CPU.
X2 Eclipse looks similar to many other high end tower coolers but somehow it looks different. Not many available coolers are whole black. I mean everything is black. Heatpipes and cooler fins have exactly the same color. It was hard to make photos which are showing the details but I hope you can see everything.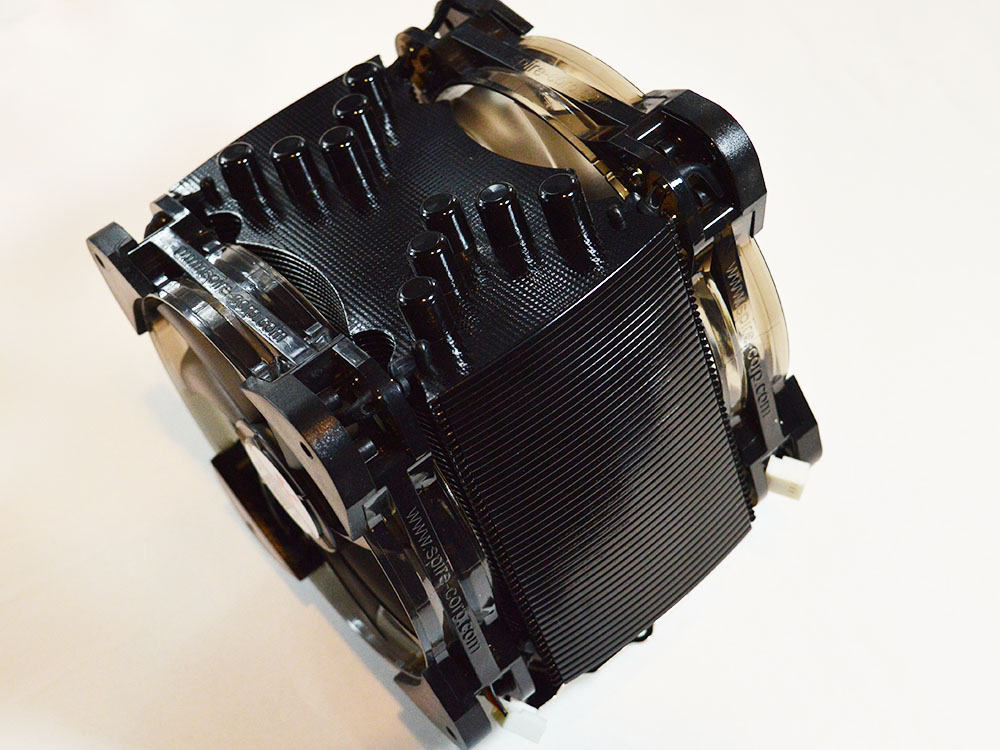 X2 Eclipse Advanced looks simply great. A bit worse present fans. I'm not sure why rubber pads are only on one side of the fans and can't be installed on the other side of the frame. It doesn't change fact that rubber plugs are not letting them to vibrate and all is really quiet. Fans really work better than they look and are quite powerful. Declared speed is between 500 and 2000 RPM. Test motherboard couldn't read fan speed. Probably because both are connected via the same cable to one connector. However based on my experience I can tell that speed during most tests was below 1000 RPM. Louder noise was appearing at longer full load on overvolted CPU and was still acceptable.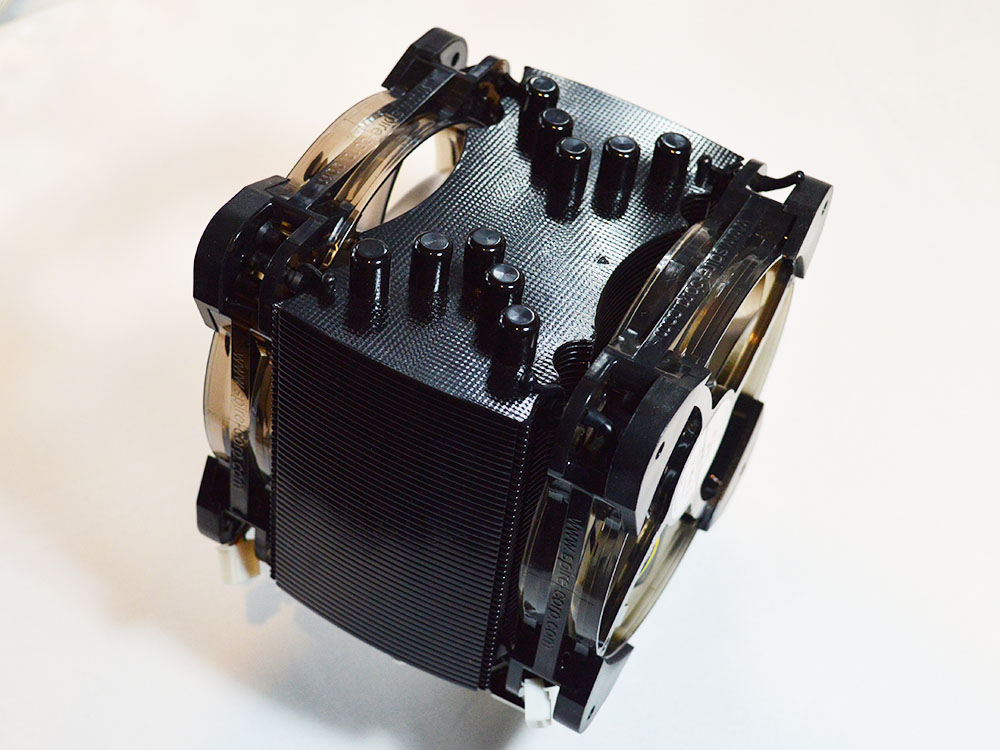 Installation isn't hard and is similar to what we have to do installing most other high end coolers. All is well described in the manual and I recommend to check it at least to know which parts use for installation.
I don't have much more to add as everything seems clear looking at the photos. X2 Eclipse is quite unique even though it has popular tower build. I guess that all those who care about quiet work and those who are building whole black computers will be interested in this design.