Closer Look
Package
Both cards came to us in their respective retail boxes. The overall scheme is similar to what we see with other HIS Radeon R7 series. The classic HIS logo with the sword is on the front side of the box.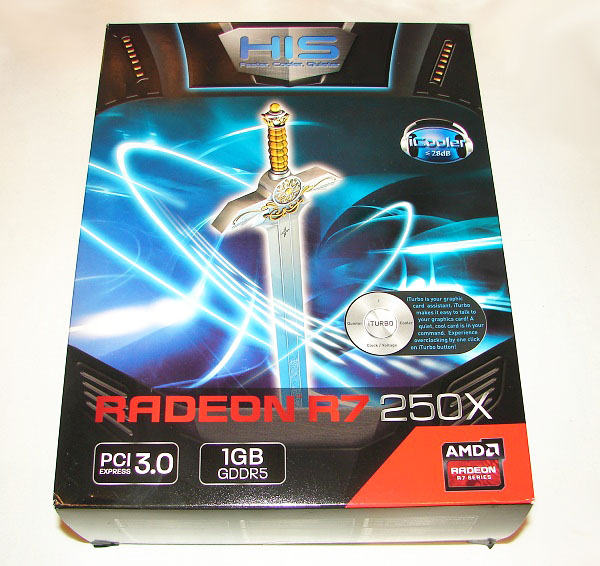 As we see in the next photos, both cards 250X (top) and 260X (bottom) have near identical packaging. The main difference is the description on the box stating the card's model and what memory capacity is inside.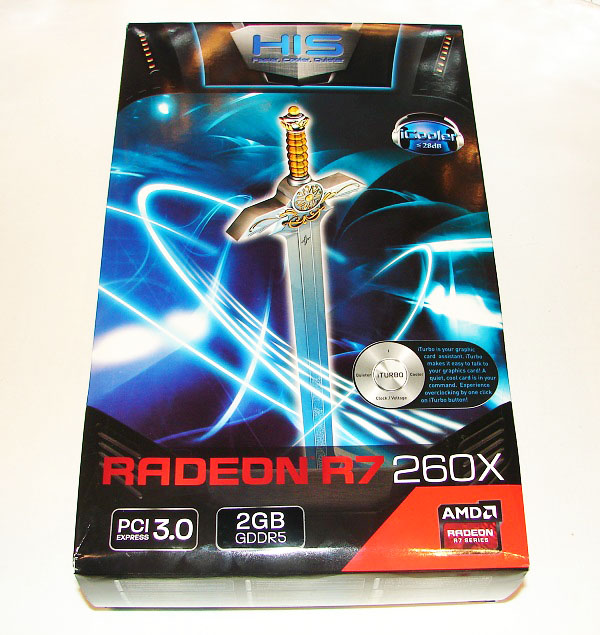 Packaging contents:
HIS Graphics Card
Install CD with Multilingual User Guide
Quick Installation Guide
HIS Power Up Label ( only 260X )
With both cards we can expect a similar bundle. The only difference is the HIS Power Up sticker included with the R7 260X card.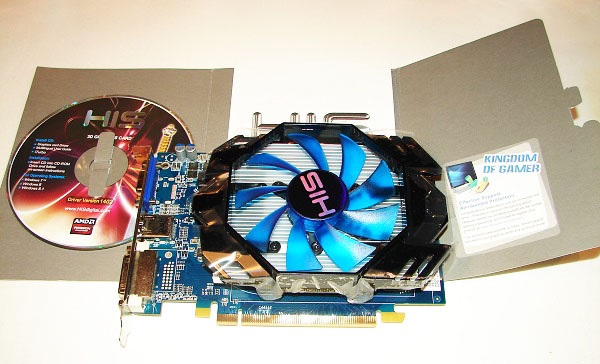 HIS Radeon R7 250X iCooler 1GB DDR5 – Box content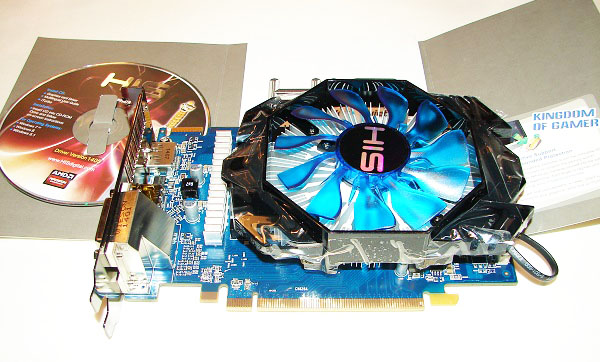 HIS Radeon R7 260X iCooler 2GB DDR5 – Box content
iCooler is Quiet

The card is equipped with iCooler, making it extremely quiet and noise level is less than 28dB. You feel the quietness when viewing photos, browsing webs, checking your email and playing movies in UVD mode.
HIS says their iCooler is quiet and it IS really quiet. Both of the reviewed cards have similar cooling and both have a really high culture of work. When the card is in idle mode, it is silent. When it is under load then, we can barely hear it in the regular PC case.
Additionally, the glossy cooler has been protected by plastic foil for the transport. The surface seem easy to scratch, so it is good that manufacturer thought about this.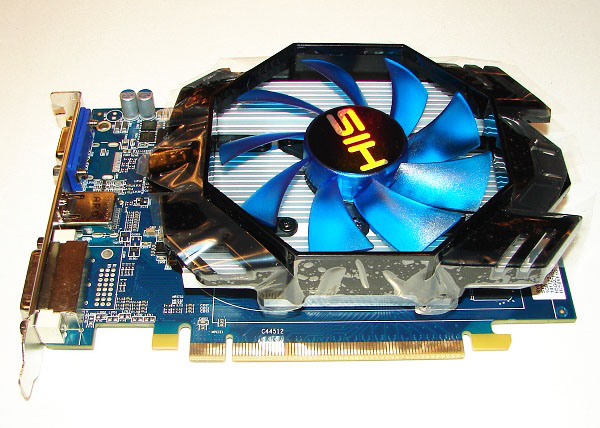 The R7 260X version also has a VRM heatsink which we will not find on the R7 250X. The cooler design is similar but the fans and GPU heatsinks have a different shape.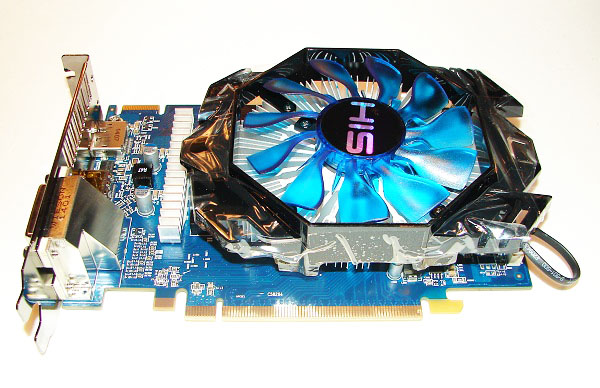 Without the protective foil, the cooler looks much better.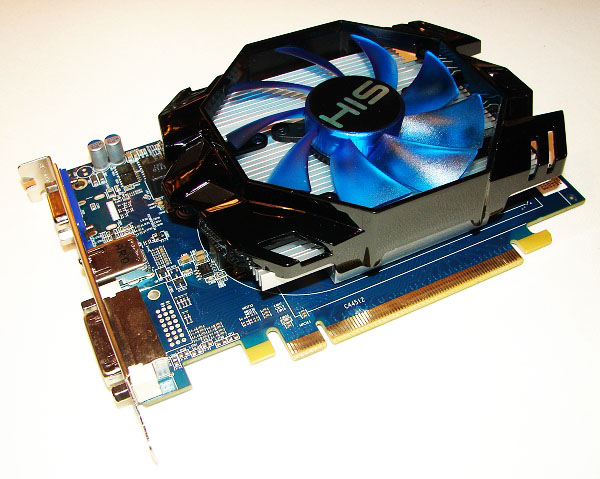 R7 250X (top) is offers us DVI, D-Sub and HDMI outputs while R7 260X (bottom) has a Display Port, HDMI and two DVI ports.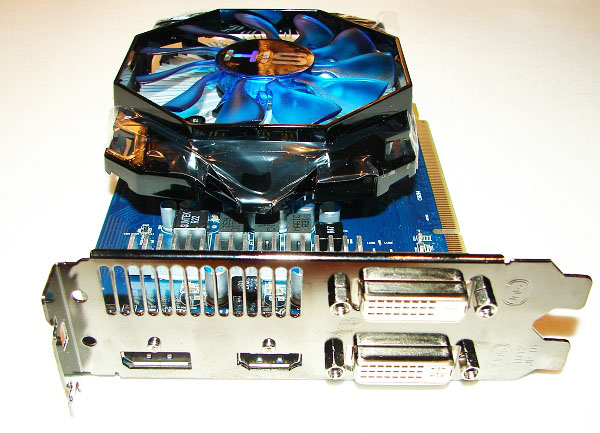 Both graphics cards require a 6-pin power connector to be plugged in. Still we can expect a lower power draw from these cards, so they are perfect for HTPC or other small form factor computers.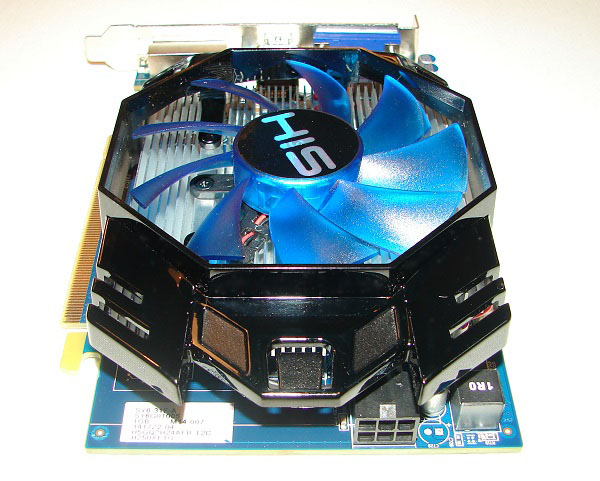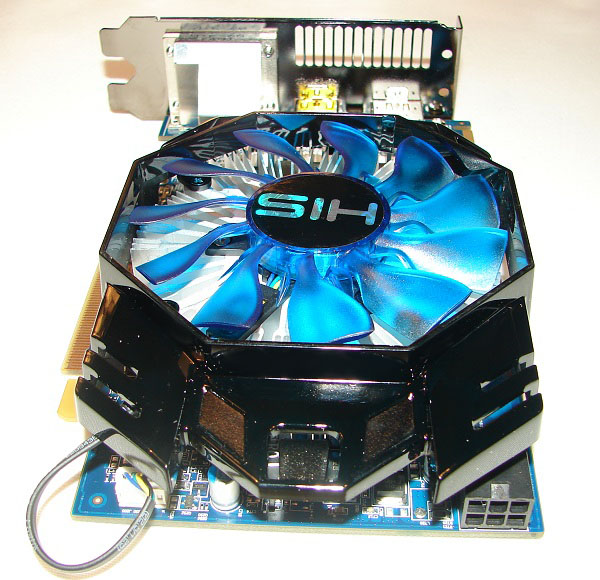 It should not make a big difference in the performance or overclocking depending on which memory IC we find in these cards, but just for reference, the Radeon R7 250X is equipped with SK Hynix while 260X came with Elpida IC.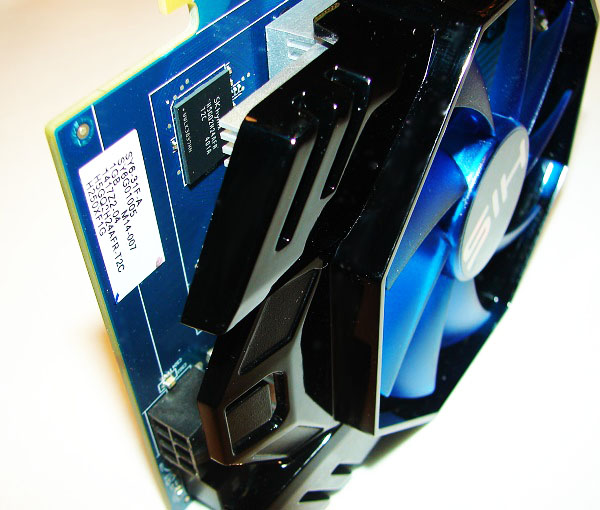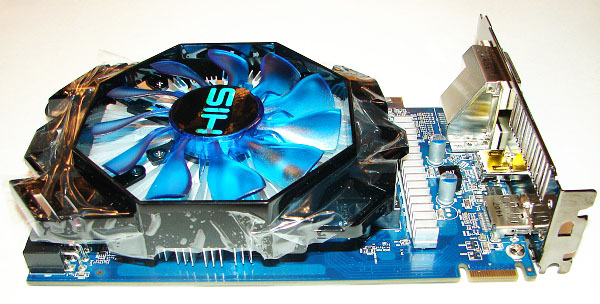 Both HIS iCooler cards can also run in Crossfire mode in a dual card setup. In the specification we can read that a crossfire bridge is not required. We can see in the photos that R7 250X version does not have a crossfire connector but we can find it on the R7 260X.