Closer Look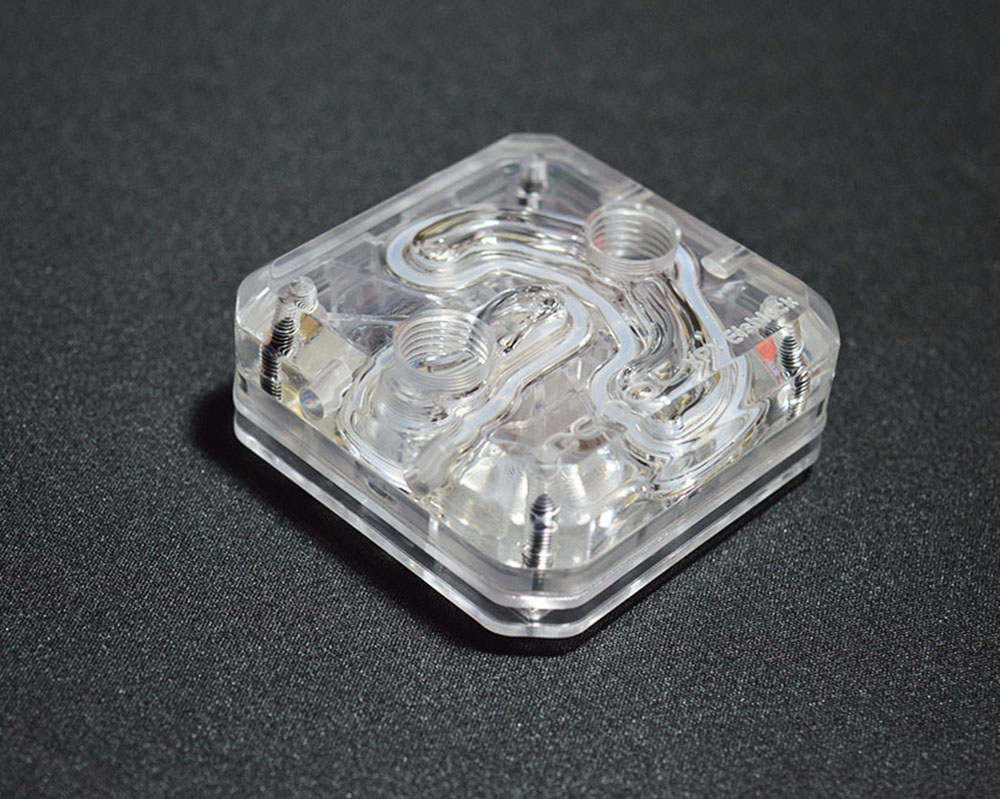 The Alphacool XPX has top made of nylon which is really nice change comparing to typical plexi tops which were cracking under higher pressure (near fitting holes). We hope that new material will let Eisblock to shine for much longer.
The water block itself looks great. We have polished clear version but there is also satin clear available in stores. I think that this crystal clear looks amazing and you will see some more on the photos below. It's just hard to describe it with words.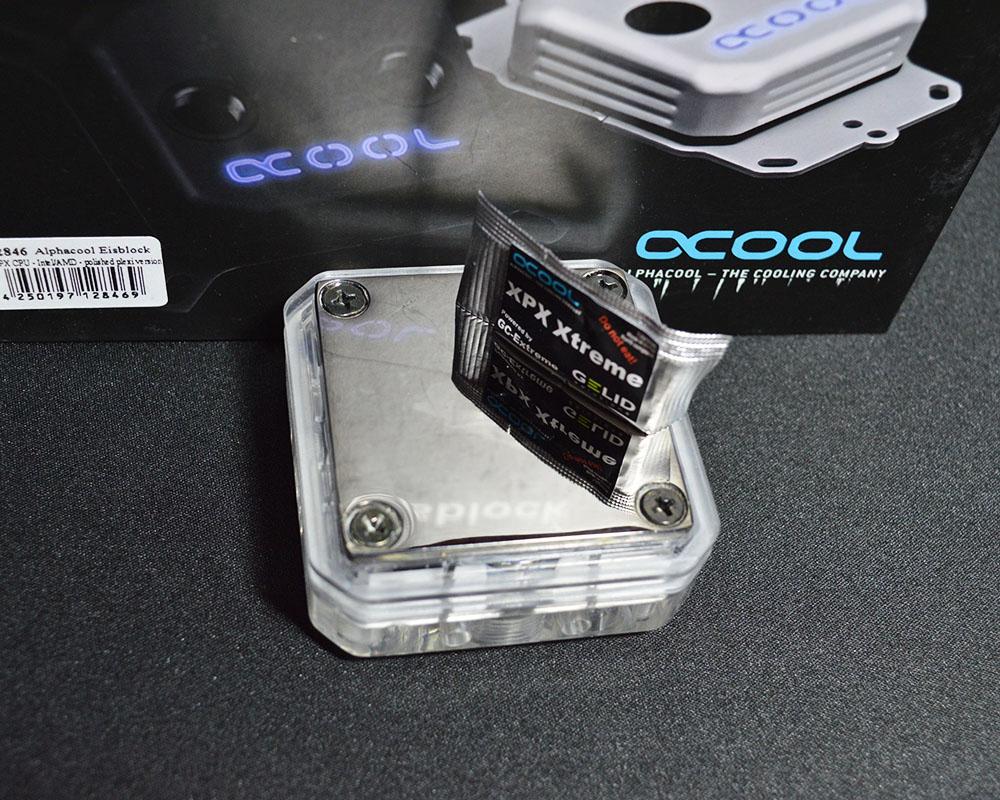 Base of the block is well polished. As you can see there is nearly mirror finish.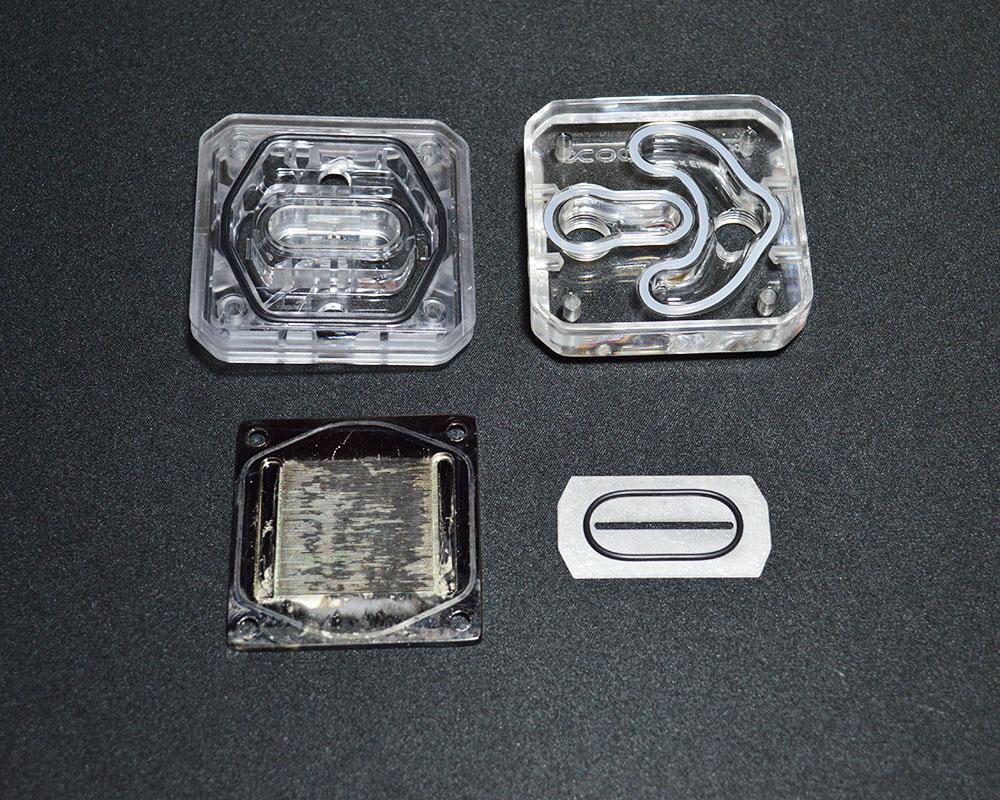 This is how XPX Eisblock looks like inside. Everything except fins look great. Fins are discolored what won't affect performance, it just looks weird. You can't really see that when top is installed and you won't see it when the water block will be installed on the processor.
Fins are covering large part of the base what is good for processors with large IHS where contact surface is larger. Recently most processors have large IHS like new AMD Ryzen or last Intel Broadwell-E series.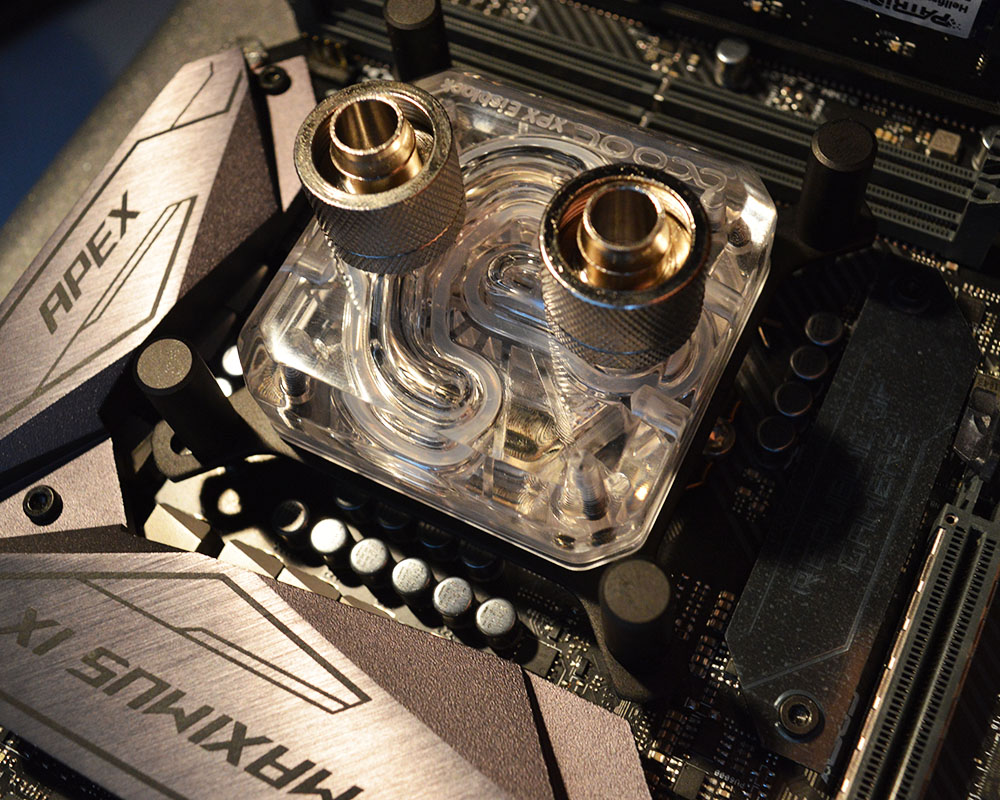 On the XPX Eisblock can be installed really large fittings. We've used 10/16 compression fittings which are quite big but as you can see there is still a lot of space between them.
At the end of this page, gallery made with lighting from ASUS Maximus IX APEX motherboard. The XPX Eisblock has holes to install LEDs but if you have one of the new motherboards with RGB lighting then it will look great without it.
Now let's check how the XPX Eisblock performs in our tests.