Conclusion and Verdict
The Eisblock XPX is a great performing CPU water block. It beats everything we had a chance to test. At the same time it looks great and is fully compatible with various water cooling components, like large fittings.
Alphacool decided to make additional holes for LEDs but if you have a motherboard like ASUS Maximus IX APEX then it will provide enough light to make the Eisblock shine in the dark.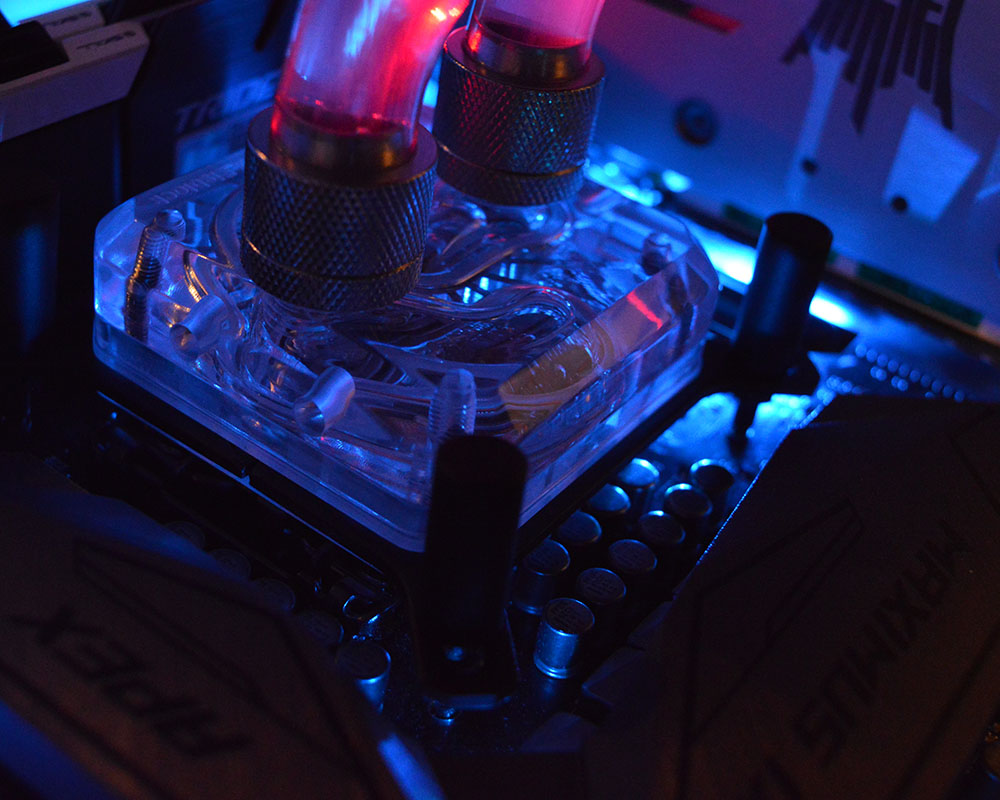 The Eisblock XPX is compatible with nearly all modern desktop sockets except maybe AM1 but I don't think I've seen any water block for this socket and I doubt that any manufacturer will decide to make one.
The Eisblock is designed for large processors so will be great for enthusiast line of AMD and Intel series. In the package we have AM4 mounting kit and I guess that soon will be released Skylake-X kit as these processor will appear on the market in about a month. I'm not sure if current Intel kit will support LGA2066. We will find out soon.
The Eisblock XPX
is available for as low as $67 on Amazon. However clear version just appeared on the market and is not available in all stores yet. Right now we can find it in Aquatuning store for about €74. A bit more expensive but still in good price. Now many competitive products can match this performance and most of them cost more.
Final words
The Alphacool Eisblock XPX Clear is one of the best water blocks on the market. It combines high performance, great looks and reasonable price. All that makes it a perfect product for enthusiasts, overclockers and modders.
It's just hard not to recommend the Eisblock XPX which receives well deserved Editor's Choice Award!